This is a quick post regarding the short history of Funko Plush items, but more specifically, the Star Wars line. As such, it skips a lot of the history of the other lines. If you want to recreate/replicate/cite this post in part or in whole, please contact us prior to proceeding. If you see any inconsistencies, please do let us know so we can correct them.
Feel free to check out our other Star Wars Funko History posts:
Star Wars Wacky Wobblers History
|
Star Wars Holographic History
|
Star Wars Plush History
|
Star Wars Hikari History
|
Star Wars Dorbz History
|
Star Wars Vynl History
PLUSHIES
While Funko has been making bobbleheads since 1998, it took until 2010 for Funko to introduce the first set of plush items, albeit none were Star Wars. The 2010 Funko Catalog contained Lord of the Rings, Wizards of OZ, Alice in Wonderland, Rudolph, Rat Fink and other plushies. They also showed off Justice League plushies at Toy Fair.
More were added over the years...
In 2008, Underground Toys acquired "the UK and US rights for Star Wars feature soft toys" and Partnered with Funko in 2013. In January of 2017 Funko acquired Underground Toys.
FABRIKATIONS
In 2014, Funko expanded it's plush lines by adding Fabrications and showing them off during Toy Fair and their catalog (Brian hinted at those during Fundays in 2013)! These were 6 inch plush items with flat feet so they can stand and rotating heads. These are also the first Star Wars Plush-type items we see coming from Funko. The original 3 include Yoda, Boba Fett & Greedo.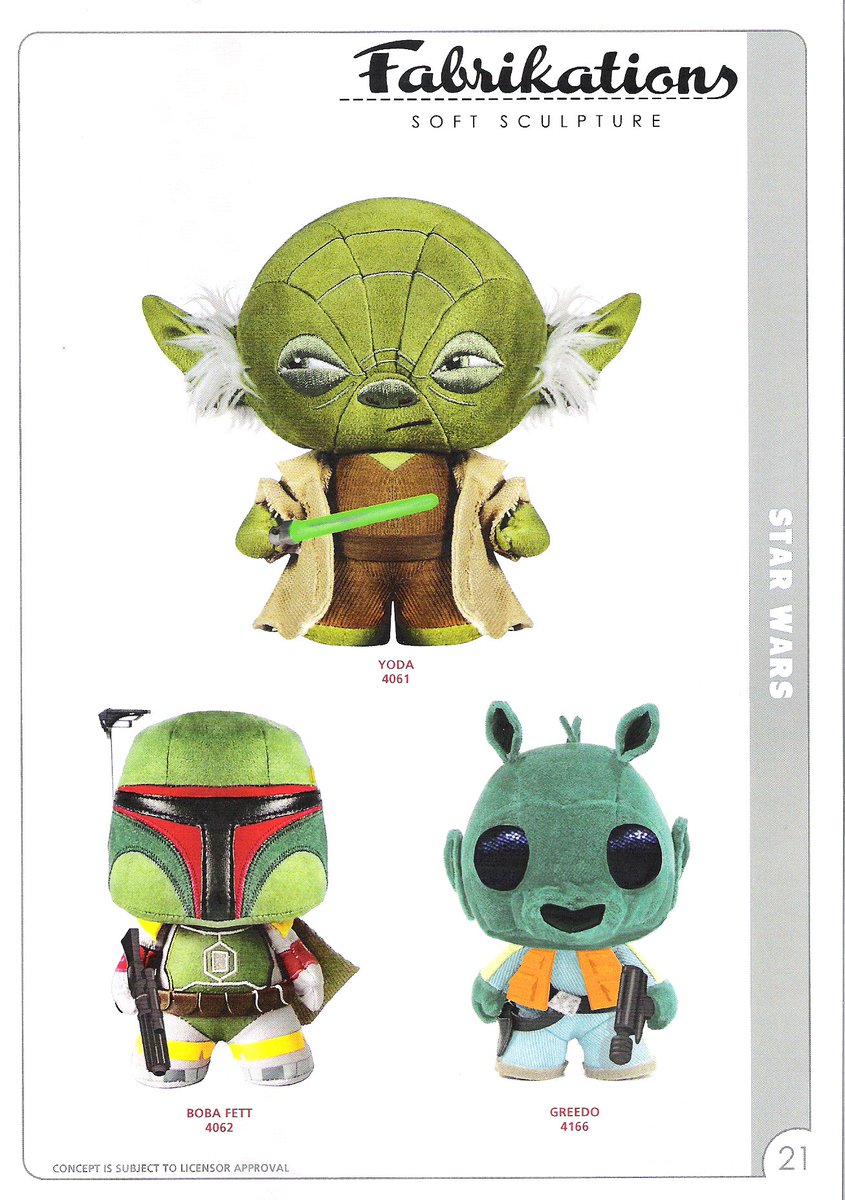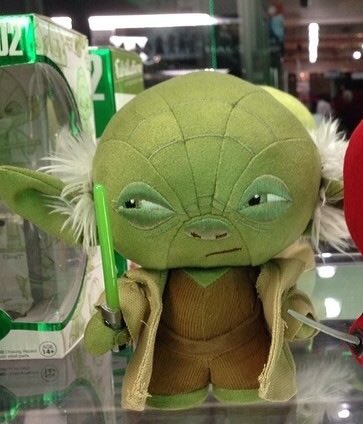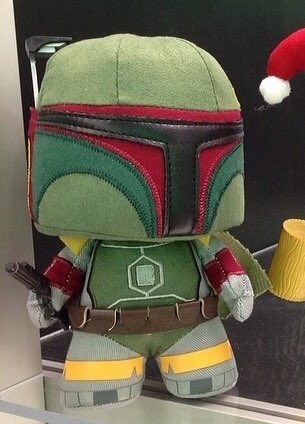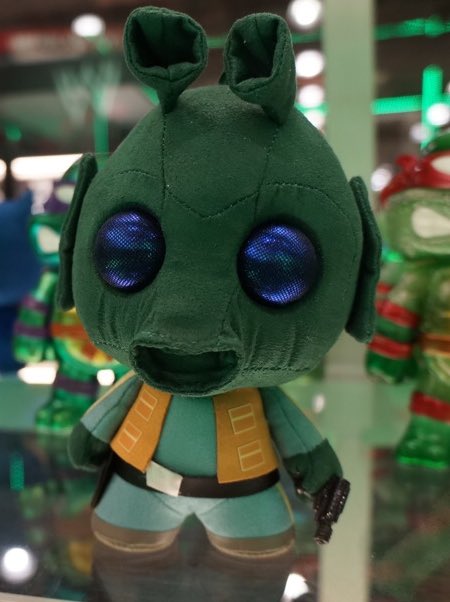 Over the years more Star Wars Fabrications are added to the line, including Vader, Chewbacca, Ewok, Stormtrooper and Leia
MOPEEZ
In 2015 the Mopeez line, also referred to by some as emo plush, was introduced but did not include Star Wars items.
POP PLUSH
In 2016, Funko introduced a whole new plush line in Smugglers Bounty's Jabba's Palace Box with a Boba Fett POP Plush, a 6inch plushie. They followed this up again with January 2017's Smugglers Bounty's Wampa POP Plush from the Empire Strikes Back box.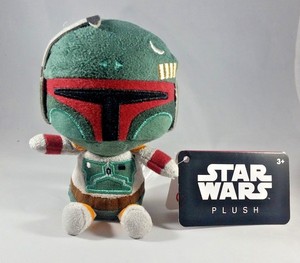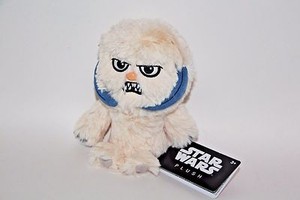 GALACTIC PLUSHIES
In January of 2017, Funko announced the upcoming Galactic Plushies, yet another plush line from Funkos' ever-expanding repertoire. These 8inch glossy plushies were released in 2 configurations, shown below. (the differences between POP Plush and Galactic Plushies are discussed below)
While these went under the radar during Toy Fair 2017, Funko actually showed off Luke, Yoda, Ewok & R2 unannounced Galactic Plushies that will likely be coming sometimes 2017.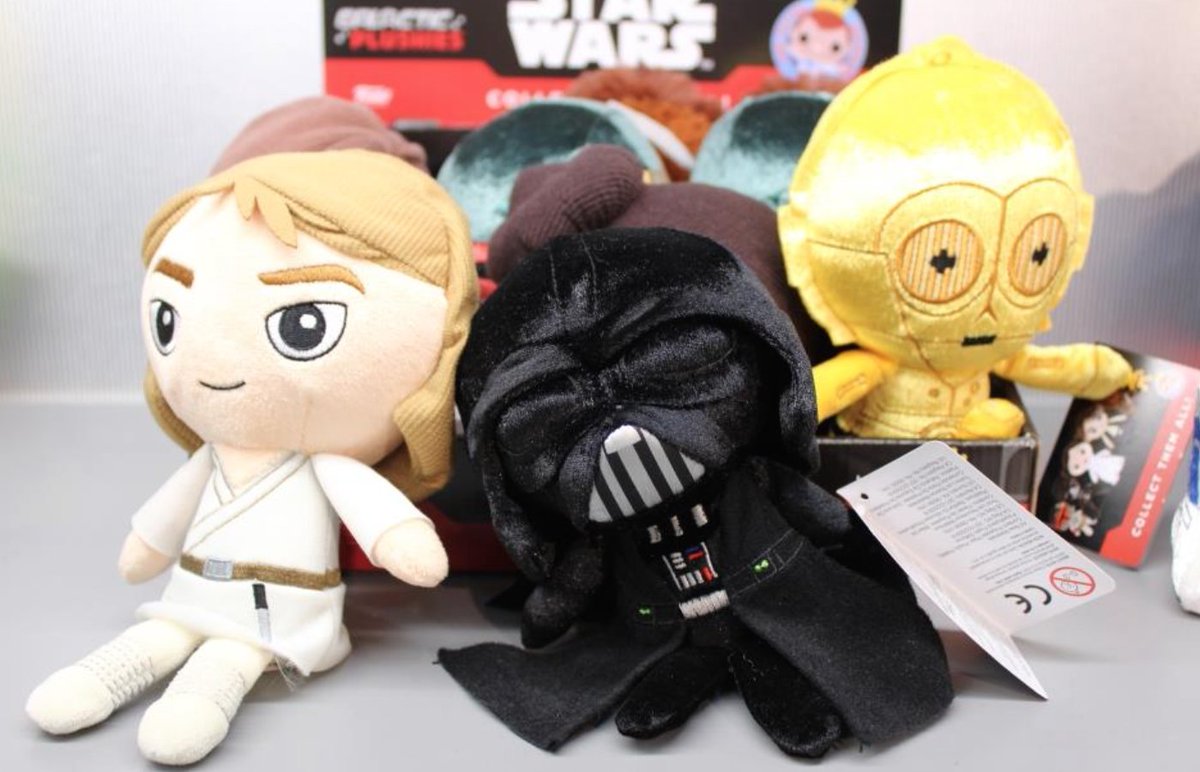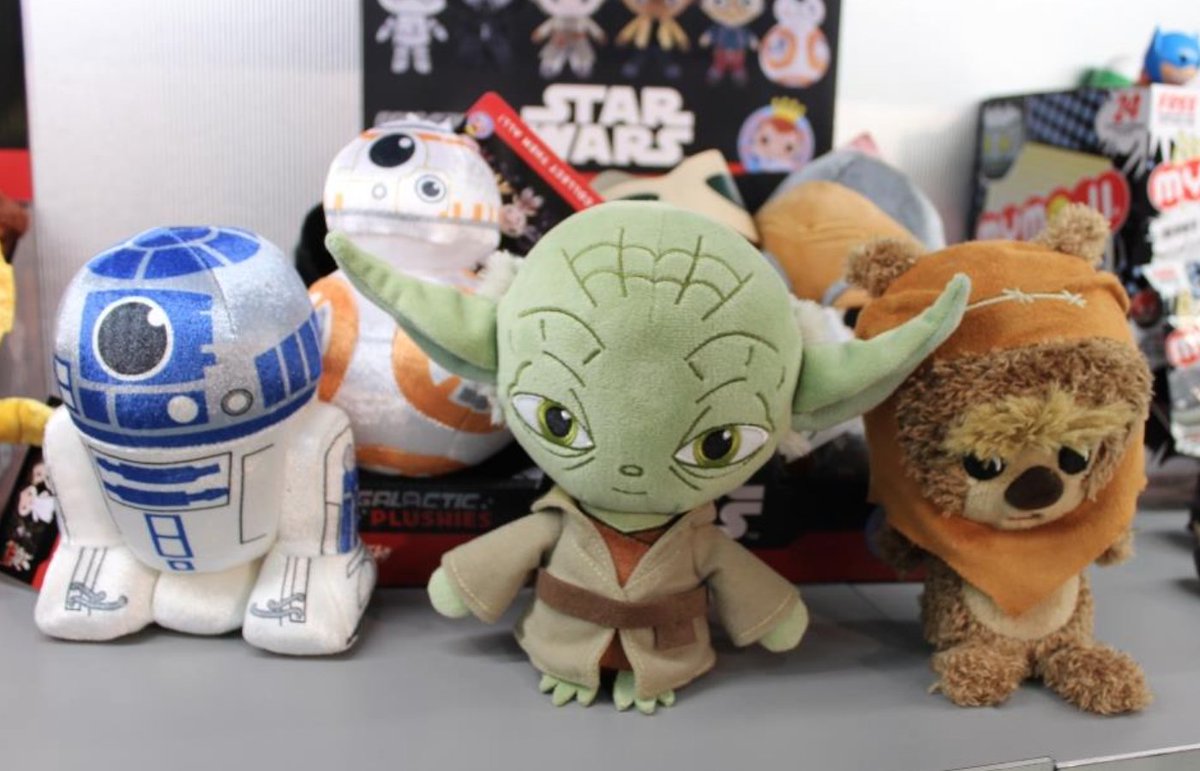 In May 2017, Funko did indeed revealed this 3rd pack which also includes a stormtrooper!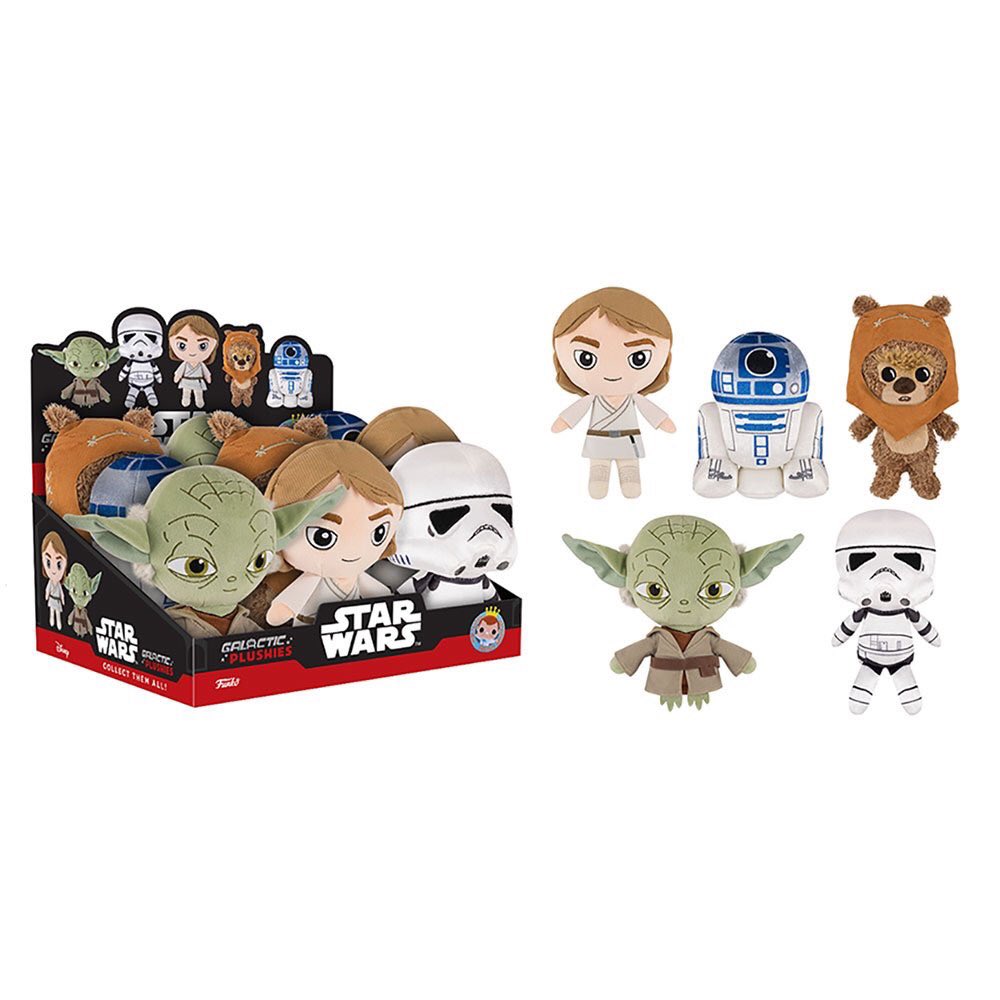 Additionally, in 2017, during Wave 2 of Star Wars Celebration (SWCO) reveals, Funko showed off the first 2 pack Galactic Plushies - Jabba the Hutt and Salacious B. Crumb
Here is an image from the SWCO Funko booth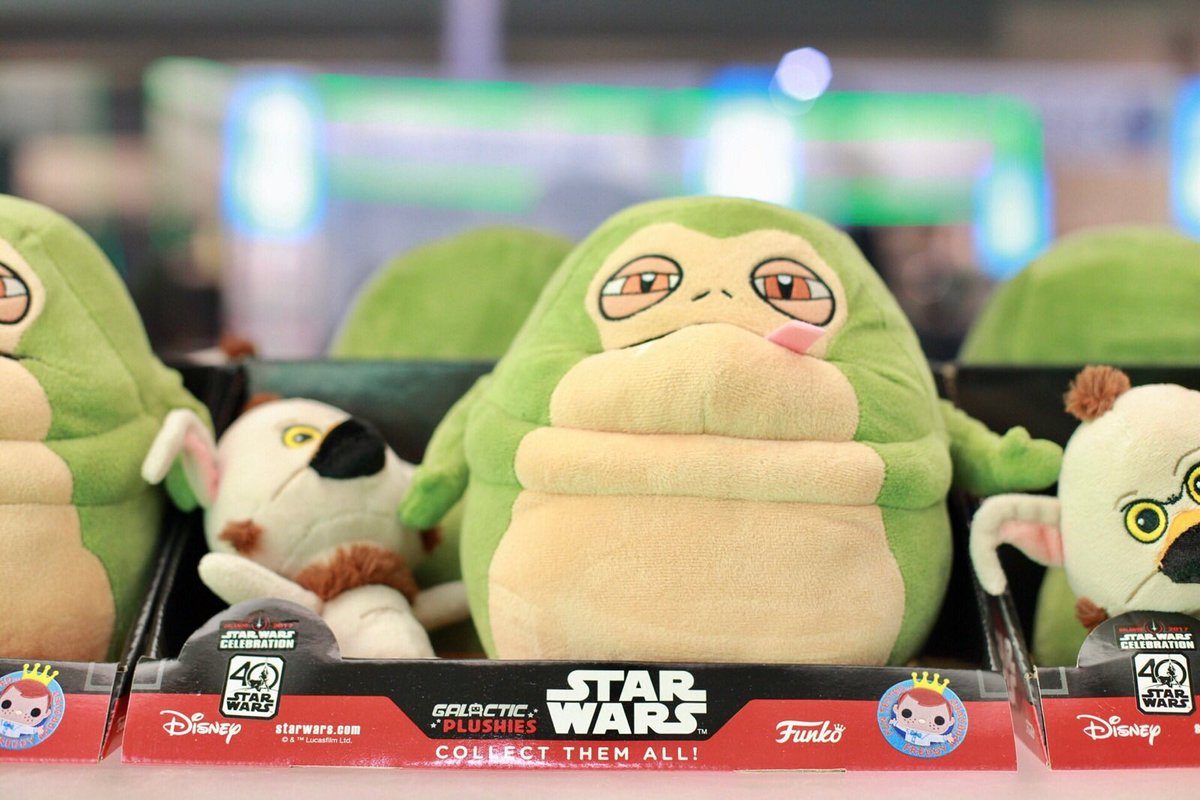 Trivia - Originally, the SWCO 2pack was actually meant to be a 3pack but either due to Funko's own decision or a licensor's request, Slave Leia was never included in the final product. Nevertheless, a lucky individual got one of these received in the mail from Amazon by mistake.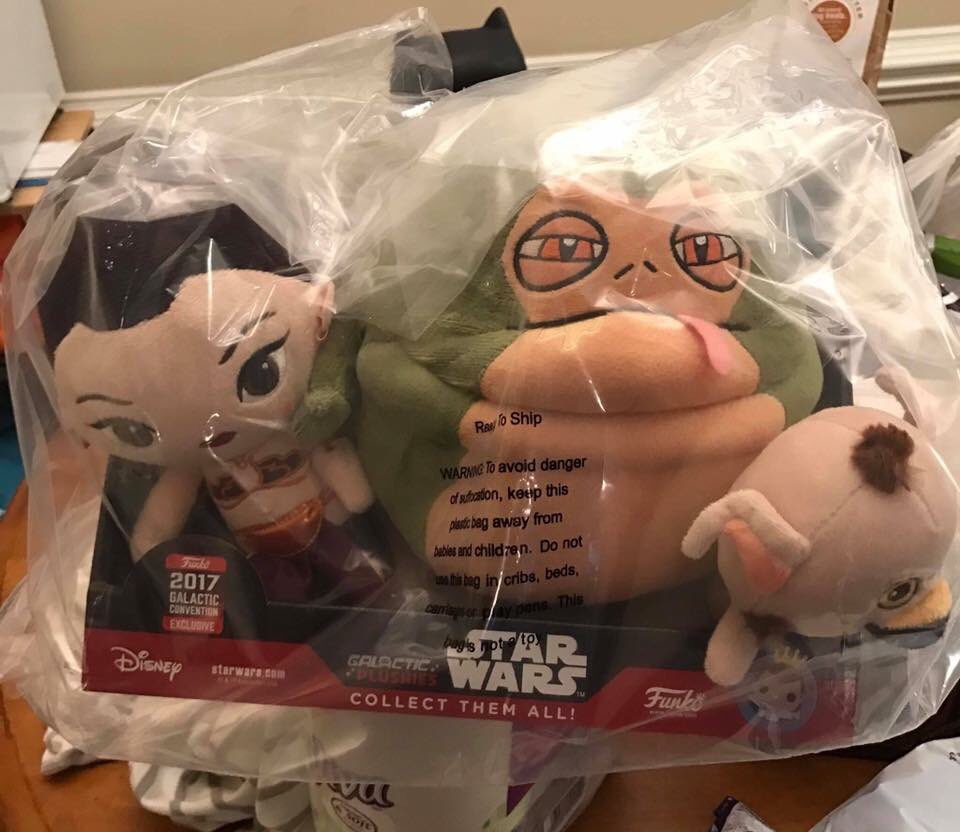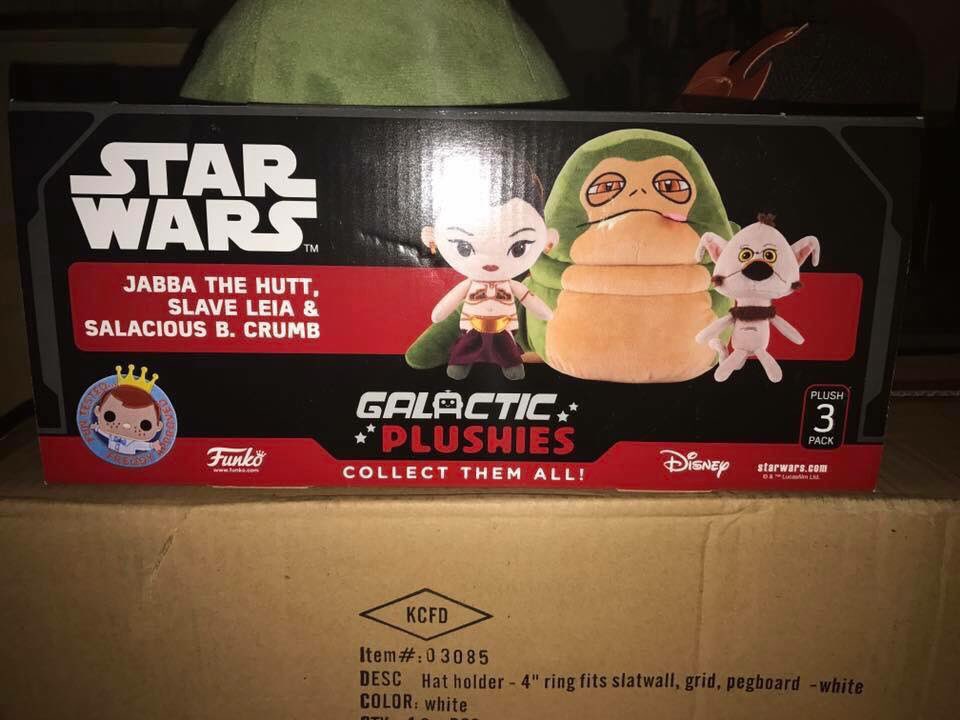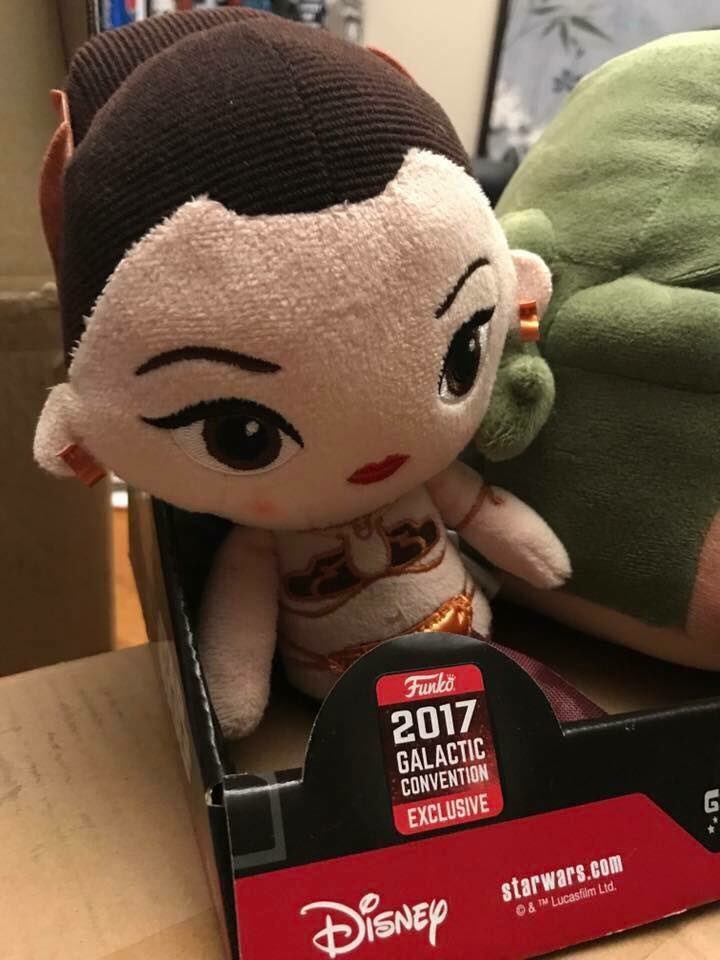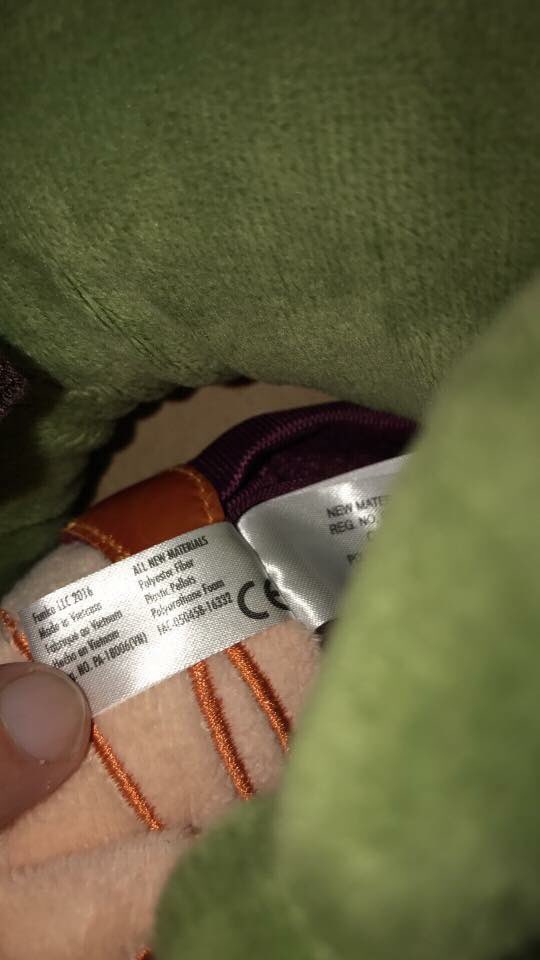 Soon after the Target Exclusive Tusken Raider & Bantha 2pack was revealed alongside Gamestop's Wampa & Hoth Luke 2-pack.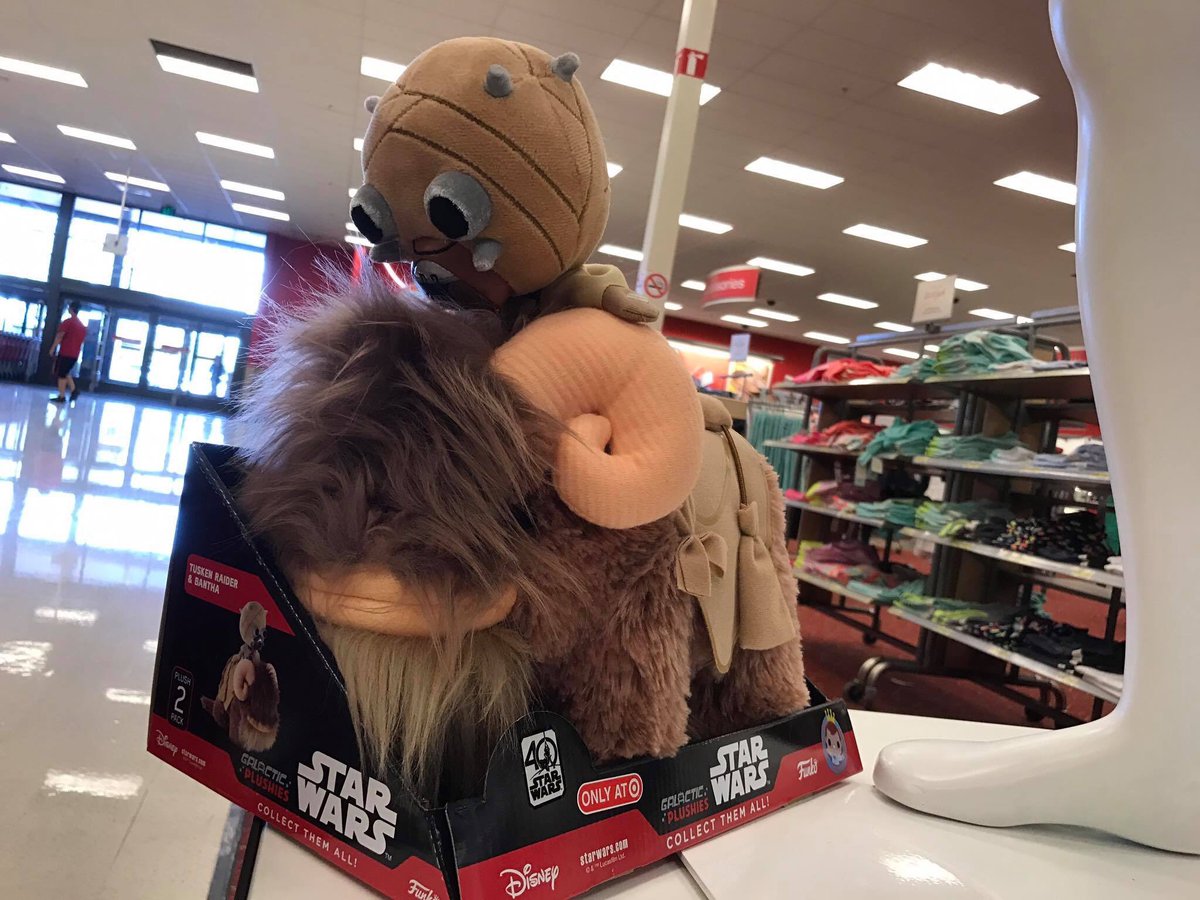 In the end of August 2017, The Last Jedi Galactic Plushies we're revealed, including the fan favorite - porgs.
They included Walgreens exclusives such as Supreme Leader Snoke, and Praetorian Guard.
Oddly enough, there was also a 12" Plush Chewie that seemed to have come out of nowhere. It was also only available at Walgreens.
In early 2018 we also got The Clone Wars ECCC Exclusive Ahsoka Galactic Plushie, shared with Hot Topic & HerUniverse.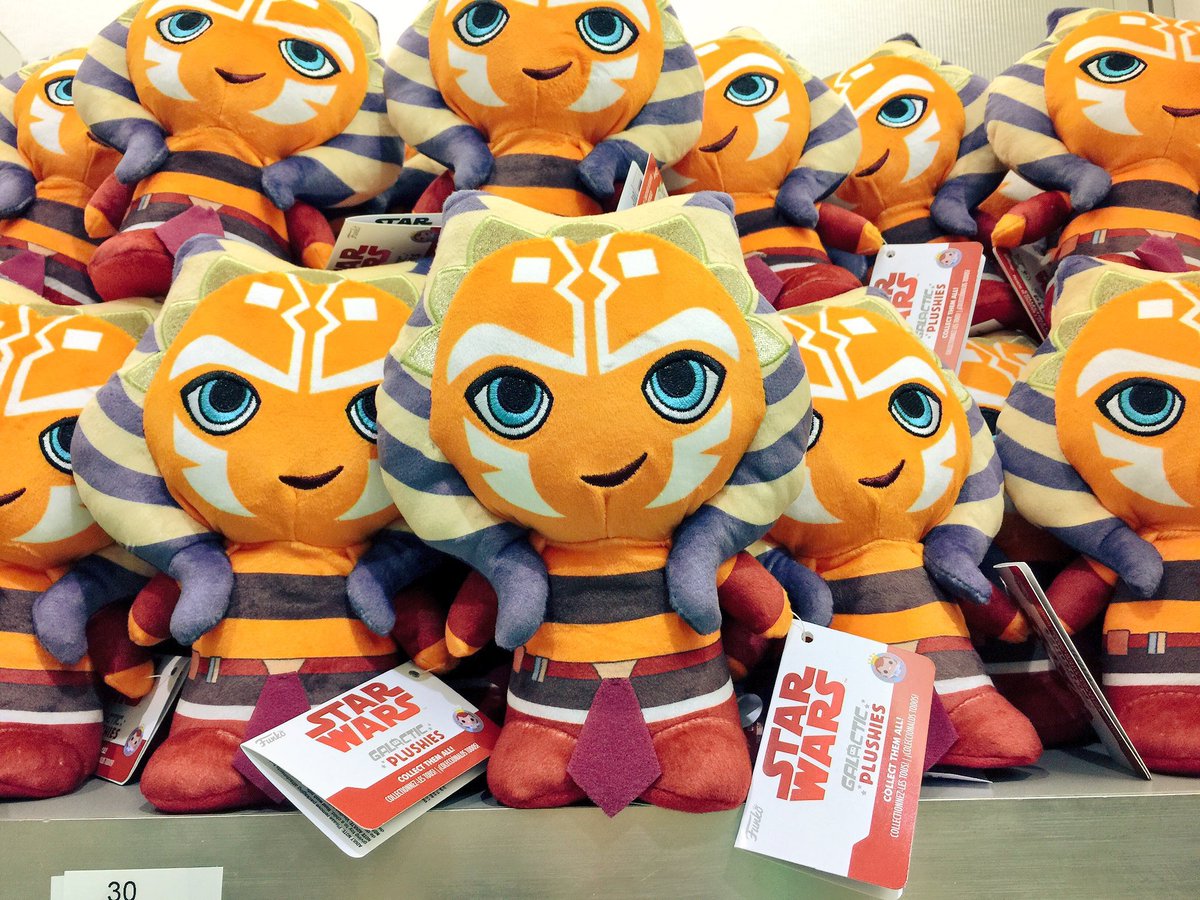 POP PLUSH VS GALACTIC PLUSHIES (differences)
The plush we've been getting in Smugglers Bounty thus far are called POP Plush and the ones in stores are Galactic Plushies. Galactic plushies have a satin/glossy finish, are bigger (8 vs 6 inches) and are generally more detailed (see the belt and other details like the knee pads).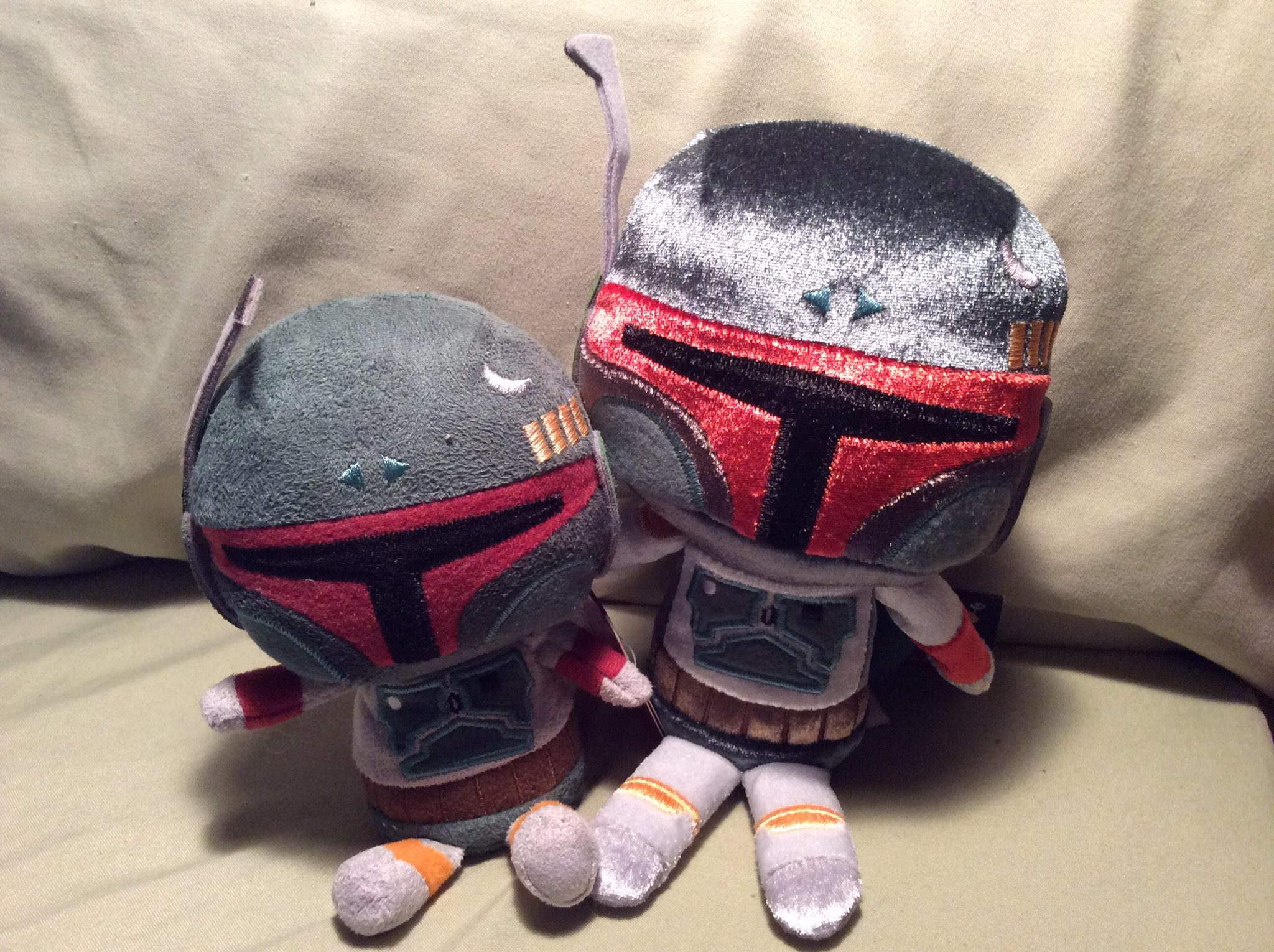 Tynett wrote:
POP Plush: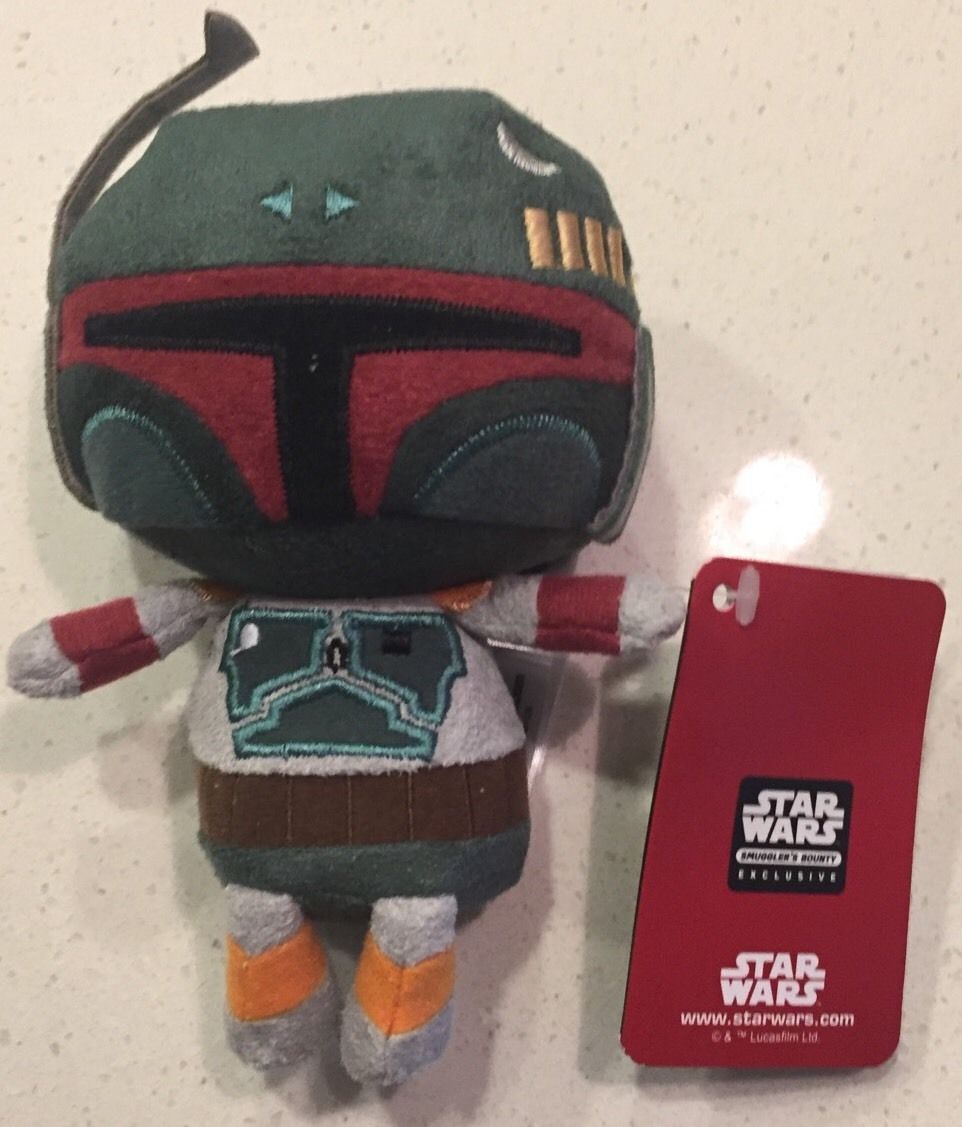 Galactic Plushies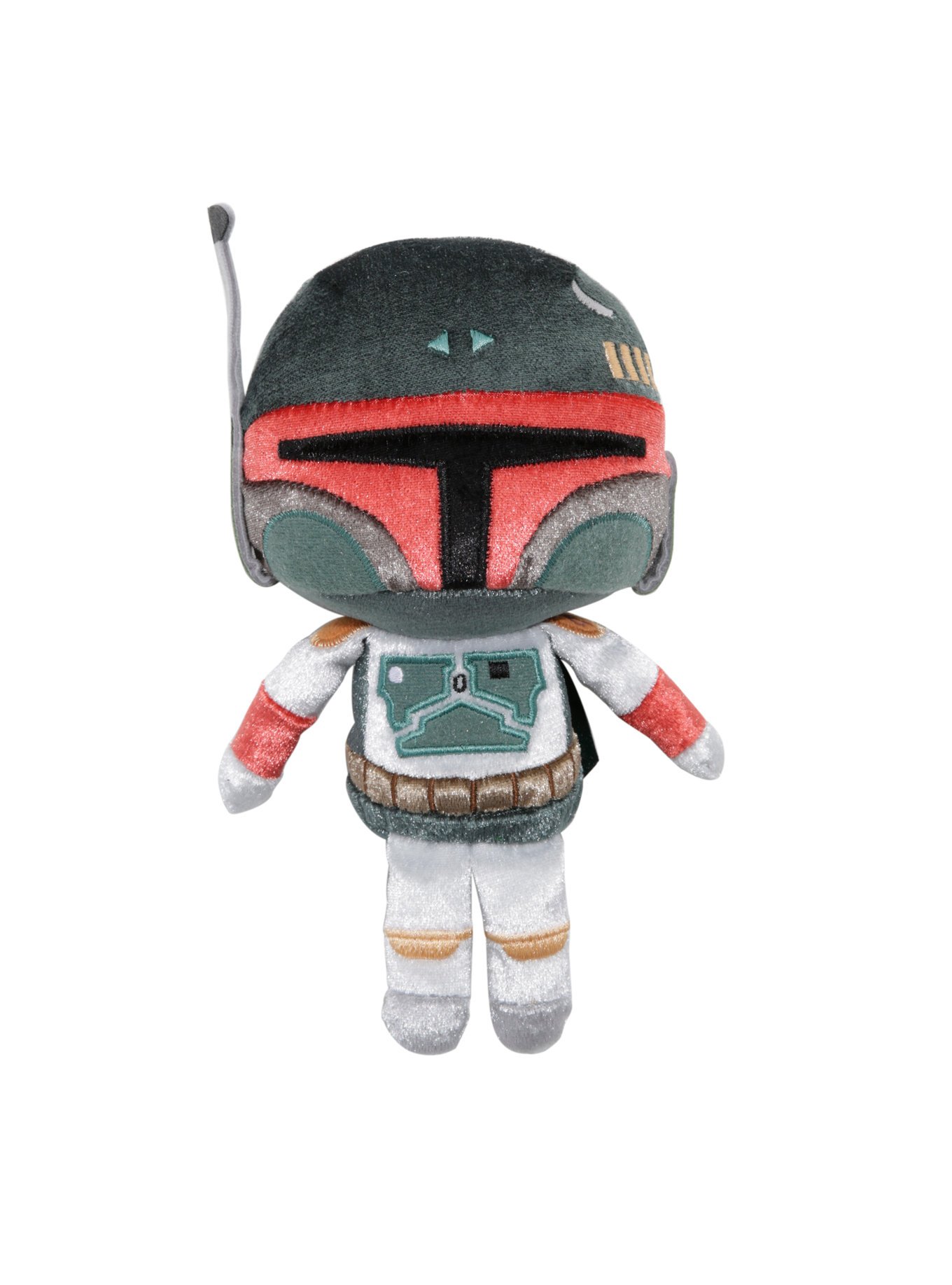 KEYCHAIN PLUSHIES
In February of 2018, Funko revealed yet another new line - Keychain Mystery Mini Plushies. As the name suggests, they combined 3 of their products in one - their Keychains, Plushies and blind bag Mystery minis concept.
Of course the line includes Star Wars
When April rolled around, they also introduced Solo versions.
Thank you for reading and May The Funko Be With You!