Posts: 205
Joined: Wed May 02, 2018 1:50 pm
Location: SoCal
Contact:
Hi! So I acquired 4 Mickey Mouse Hikaris from a swap/trade event. Does anyone know how many Mickey Mouse Hikaris have been made?
---
Posts: 2230
Joined: Tue Mar 10, 2015 9:08 am
Location: Reno, NV
Contact:
Hi, I am Shawn. Iron Man junkie, VYNL fiend and Hikari addict. Funklub member #14300/01057
---
Posts: 205
Joined: Wed May 02, 2018 1:50 pm
Location: SoCal
Contact:
Thank you. Would you happen to have all of them or pics?
---
Posts: 935
Joined: Tue Jul 09, 2013 8:46 pm
These are pretty cool. Like the person above said. I think there are 8.
---
Posts: 1000
Joined: Thu Aug 08, 2013 11:58 am
Location: Las Vegas, NV
---
Hall of Fame Class of 2012

Posts: 3582
Joined: Thu Dec 15, 2005 10:12 pm
Location: Kansas City, MO - More City, Less Kansas
Classic mickey is the best.

Just sayin'.
Funklub: 11181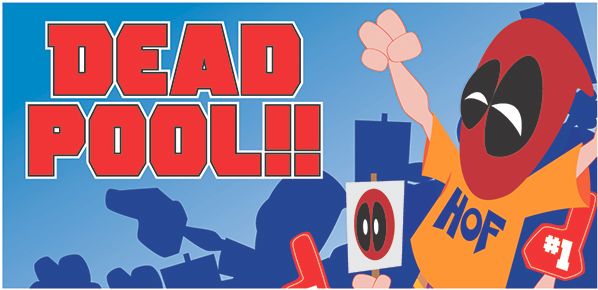 ---
Posts: 1601
Joined: Sat May 31, 2014 5:16 pm
Location: Chattanooga, TN
Contact:
The vintage Mickey has been on my wish list for a long time. After Christmas I might bite the bullet.
Melissa
Instagram: dorkydisneygirl
---
Posts: 113
Joined: Sat Feb 10, 2018 7:37 pm
Location: Indiana
Mickey and MLP are the best looking ones in my opinion
---
Posts: 1007
Joined: Sun Jul 30, 2017 8:15 pm
I own 8 total hikaris and 2 of them are Mickey Mouse, the classic and black and white. I have to say they are probably my favorite too
---
Posts: 64
Joined: Sun Jan 25, 2015 2:51 pm
Love the black and white - one of my favorite Hikaris
---
Collector of the Month

Posts: 6887
Joined: Sun Nov 08, 2015 12:43 am
Location: Orange County California
Contact:
The Mickey Hikari are my favorites and I still haven't bought all of them
congrats on getting a few!
- HELLO I'M KEVIN - @KMFH11 -
---
---
Who is online
Users browsing this forum: No registered users