HOF2016

Posts: 3735
Joined: Fri Jul 20, 2012 11:53 pm
I just do a couple swipes and keep checking to see progress.
Hi from Alyssa (Uh-Lee-Suh)!
Resident Loki JUNKIE!


---
Posts: 70
Joined: Sun Apr 10, 2016 3:54 pm
Location: Seattle
The pics are very helpful! I know what I can use to clean!
---
Posts: 59
Joined: Fri Jan 01, 2016 1:04 am
Thanks pretty interesting, I would be too scared to try it though LOL
Nick
ISO: Spider-Man, Adventure Time, Steven Universe, Mega Man (if they exist) Protos
IG: BeEatNU (pops)
IG: nickwestfield (other stuff)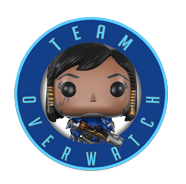 ---
---
Who is online
Users browsing this forum: Bing [Bot]