Greetings From
Greece
I'm
Anastasis
a.k.a
Glowman_Greco
My

First

Wacky Wobbler

Chase

Is A Fact
And Guess What , Is My Favorite At The Moment.
Even If There Is Not A Mettalic Chrome Base ,
This White Rabbit From Allice In Wonderland Has A Stunning GLOW & A Really Impressive MettaIIIic Painted Coat.
19th Jully

I Spoted An Auction Of This Chase At Ebay ,
So I Decided The Last 3 Seconds Try My Luck And Bid The Max Amount Of Money I Can Afford (77$)
I Put My Alarms On ,
And Boom

OUTBID

For 1$ And I Lost The Auction.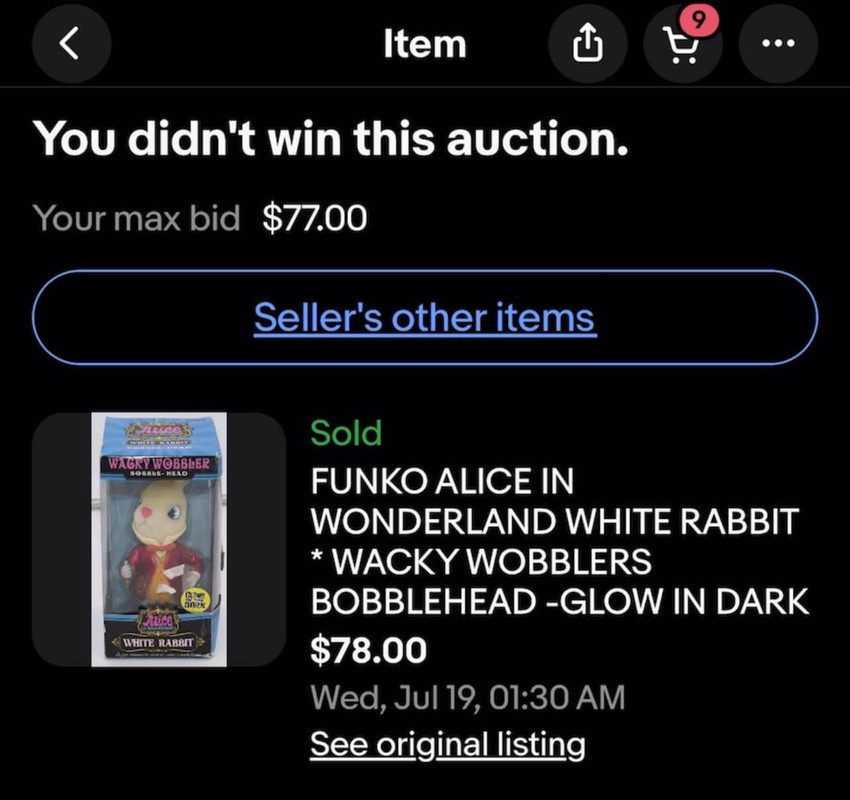 I Go For Sleep Really Disappointed
But When I Wake Up I Reveived This Email That Informed Me That The Winner Was Not Able To Pay At The Moment.
So Here We Are ,
My First Wacky Wobbler Chase Landed Safely From USA to Greece
And I Will Never Forget The Feeling Before Took Asleep And The Feeling When I Woke Up The Morning.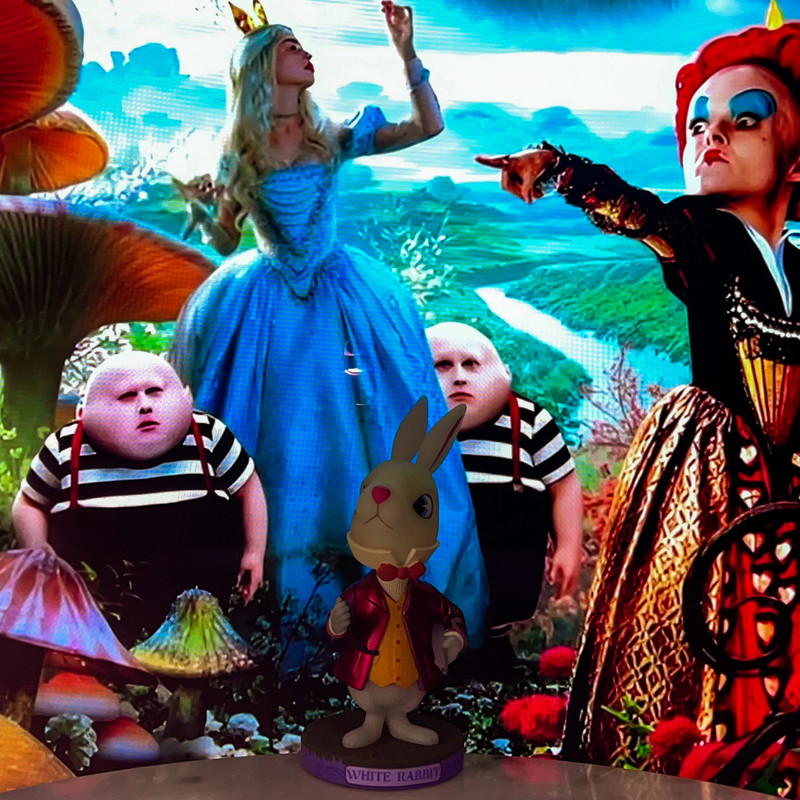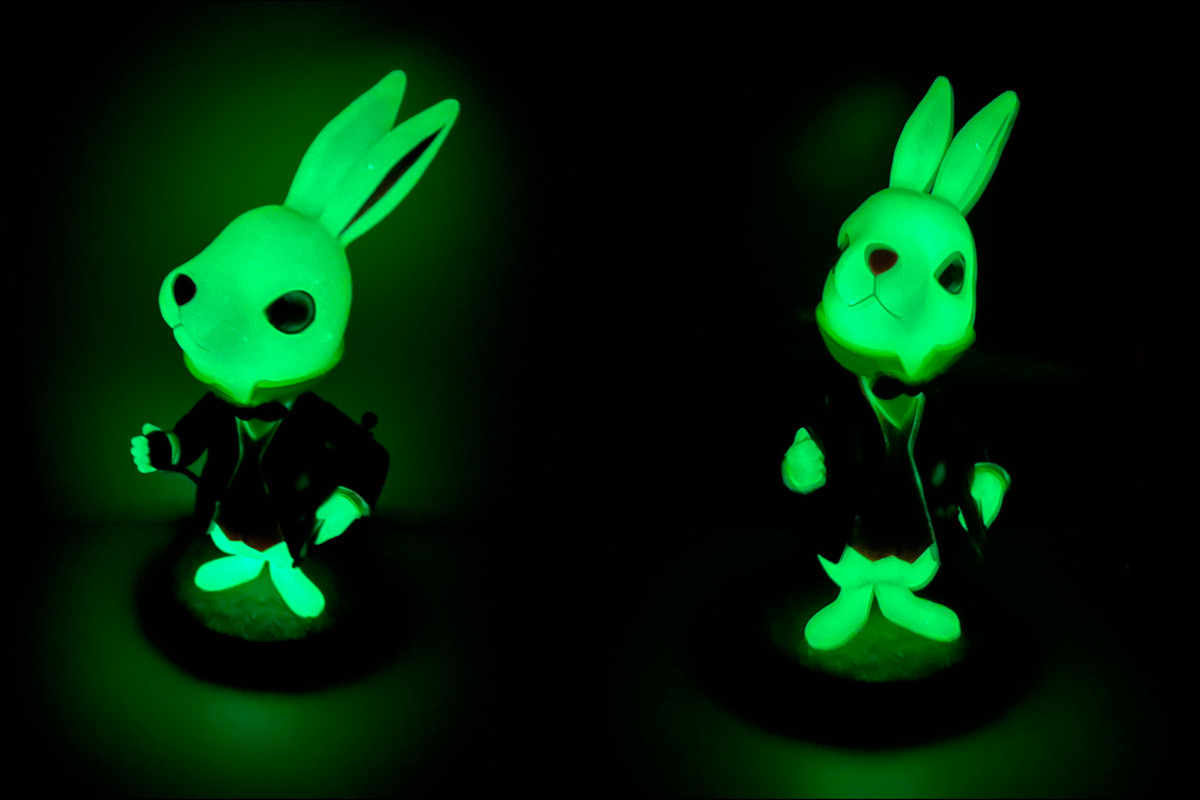 That's My Story Of My First Wacky Wobbler Chase In 2023 ,
Not Something Special , Not Something Extraordinary Like Past Years
Which One Was Your First Wacky Wobbler Chase ? Do You Still Own It ?
Wobble ON 'n Keep Up The FUN