"Introducing Rock Candy, a brand new 5" stylized vinyl figures line from Funko!
Funko's newest line features 5-inch vinyl figures of the most powerful women around!
Each Rock Candy figure comes on its own removable base! "
One of lines I look forward to seeing out of toy fair, and I don't even collect DC or Barbie, but these are awesome! Would love Marvel ladies in this line!
DC Ladies
Barbie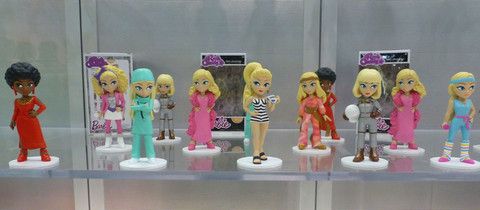 Size Comparison with Vinyl Vixens