This is a quick post regarding the history of Dorbz, but more specifically, the Star Wars line. As such, it skips a lot of the history of the other lines. If you want to recreate/replicate/cite this post in part or in whole, please contact us prior to proceeding. If you see any inconsistencies, please do let us know so we can correct them.
Feel free to check out our other Star Wars Funko History posts:
Star Wars Wacky Wobblers History
|
Star Wars Holographic History
|
Star Wars Plush History
|
Star Wars Hikari History
|
Star Wars Dorbz History
|
Star Wars Vynl History
The Dorbz line, part of Funko's Vinyl Sugar (Vinyl Idolz, Super Deluxe, Vinyl Vixens, etc.), was first introduced to the general public at New York Toy Fair 2015 where Funko displayed familiar characters from both the DC and Marvel universes. Most were the regular size 3inch Dorbz and a few were XL Dorbz, towering over the others with their impressive 6inch height.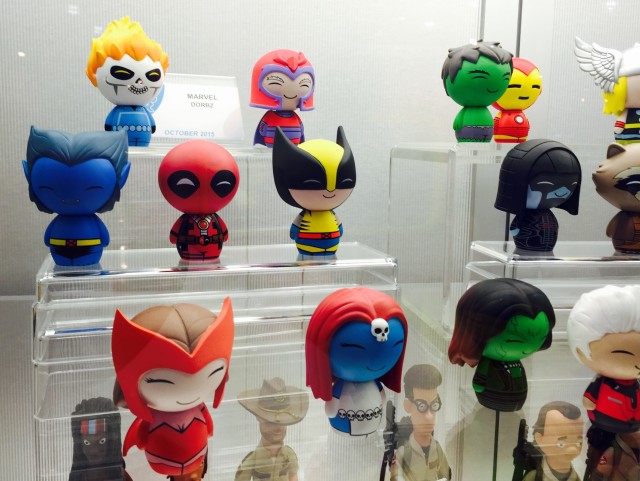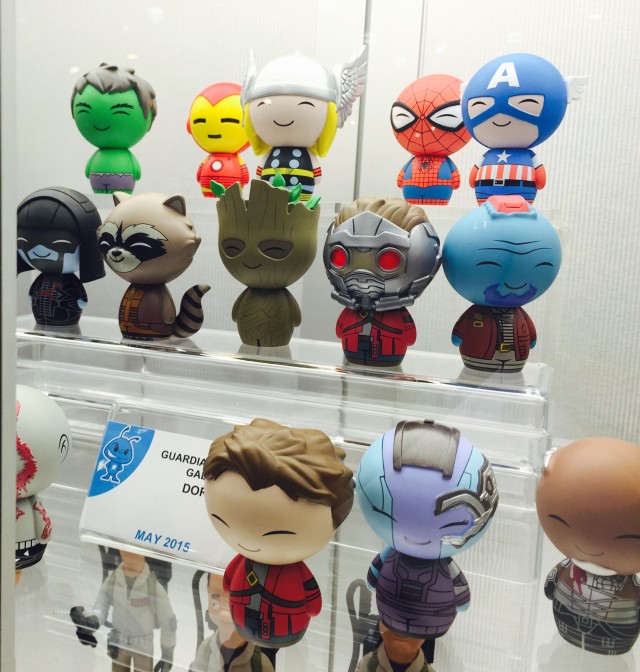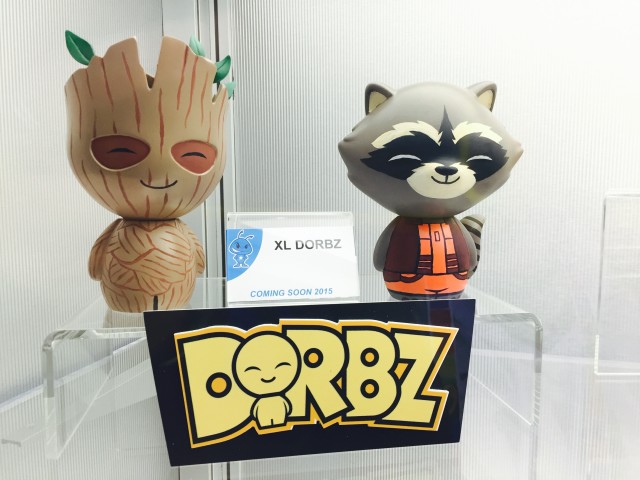 But what are Dorbz? Dorbz is short for adorbs which is short for adorable. Like traditional POP! (think hero pose), Dorbz all share a similar silhouette and uniformity but feature unique design aspects that make the individual characters shine. They are also more kawaii (cute), fun and unique with a smaller overall size that allows for bigger collections in tighter spots. Simply put, Dorbz are a successful merger of the simplistic Fisher-Price Little People and the more Japanese kawaii look and feel (think Kokeshi).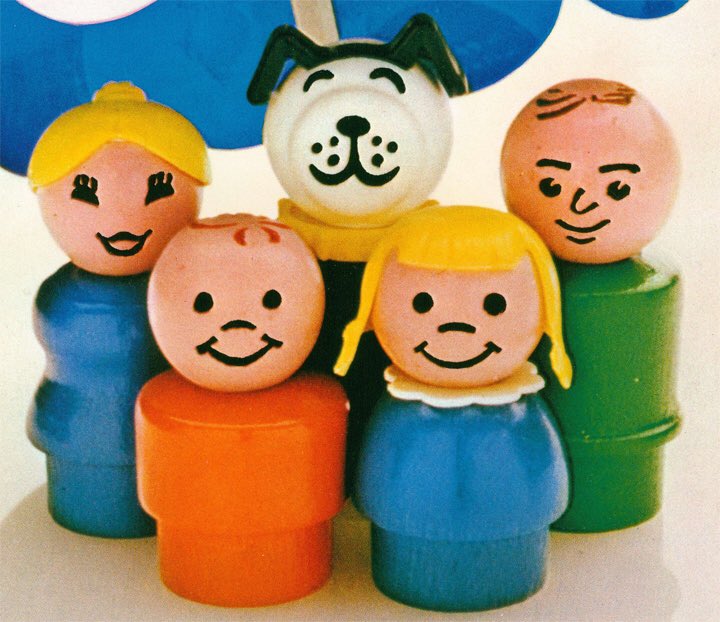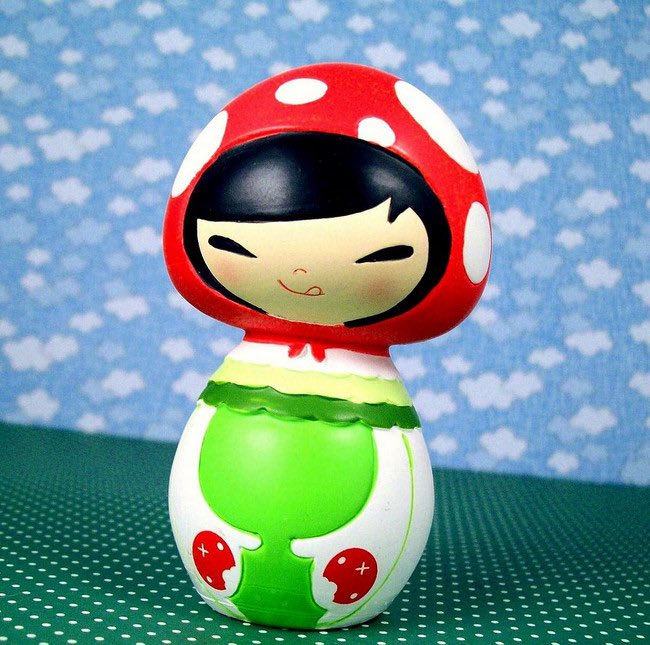 Unlike POP!'s spray molds, Dorbz feature pad prints which allows Funko to pack more detail in a smaller form factor while providing higher quality and more consistency with each application.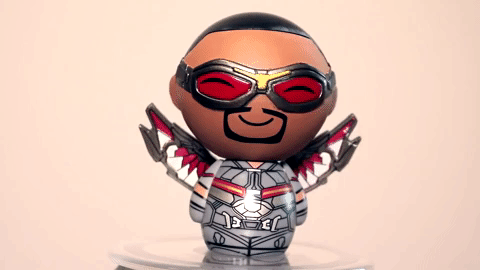 Originally, Dorbz were meant to be a 12 piece blind box series. By the time they were finished, sculpted and painted for New York Toy Fair 2015, Funko changed their minds because they were too beautiful to be kept hidden. They put them in double-sided window boxes so they can be seen from the front and back. We're glad they did!
While Dorbz were initially shown at NY Toy Fair, the first Dorbz to actually ship was part of the first Marvel Collector Corp subscription box, alongside the Hulkbuster POP! Interestingly enough, this Ultron Dorbz shipped in what most likely was the same original blind box design they were going to use initially.
Dorbz XL, the bigger 6inch version of the regular 3inch Dorbz, ships in a box more similar to other Funko lines such as Hikari, Vinyl Idolz and Vinyl Vixen.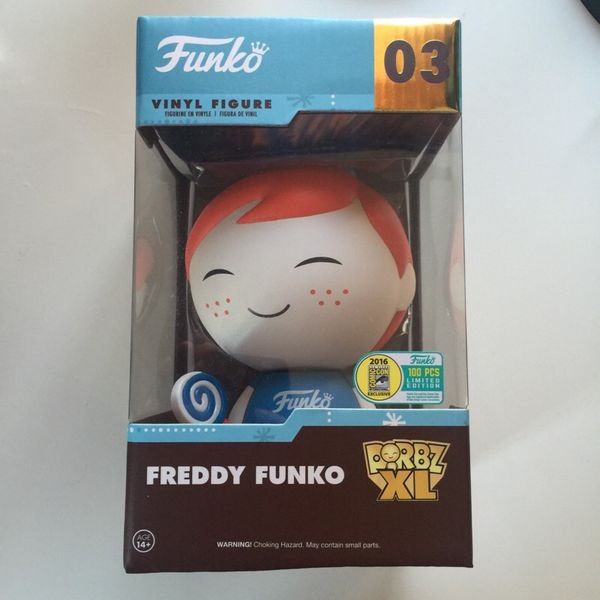 As if Dorbz XL were not large enough, Funko wanted to make Dorbz explode in 2016 and so they revealed the Mega Dorbz, an 18inch version that is actually more run of the mill plastic than vinyl and is hollow, making it light despite it's size. As the story goes, the original plan was to make ~1500 but most came damaged, scratched, scuffed or worse.
Trixt wrote:

Hop wrote:Rumor is that they made enough for most of the Fundays attendees but much of the shipment arrived damaged. I wouldn't be shocked to see these on Funko-Shop or released in a batch of a couple thousand like Hikari or Super Deluxe later down the line... but I wouldn't hold my breath either.

I can confirm this rumor, I went out Sunday with a few booth workers and a couple of funko employees after the con and spoke to one of the higher ups in the warehouse about them. The plan was to bring around 1500 if I remember correctly so that everyone would win one. The pieces they got were in terrible condition and the majority of them had to be sent off to be destroyed. There was supposed to be mega Freddy dorbz as well but none of them were up to Brian's standard to give away.

It sounded like it was a kind of rushed job because they didn't order any protos just the full order and it didn't work out as well as they wanted. what was given out were the ones considered to be good enough to give away, which was a VERY small percentage.
The few that made it were won by lucky Funday attendees and a few more were sold on Gemini. The Mega Dorbz included 3 Deadpools (regular, gray suit, blue and yellow suit) and 3 Batman (regular '66, orange, japanese inspired).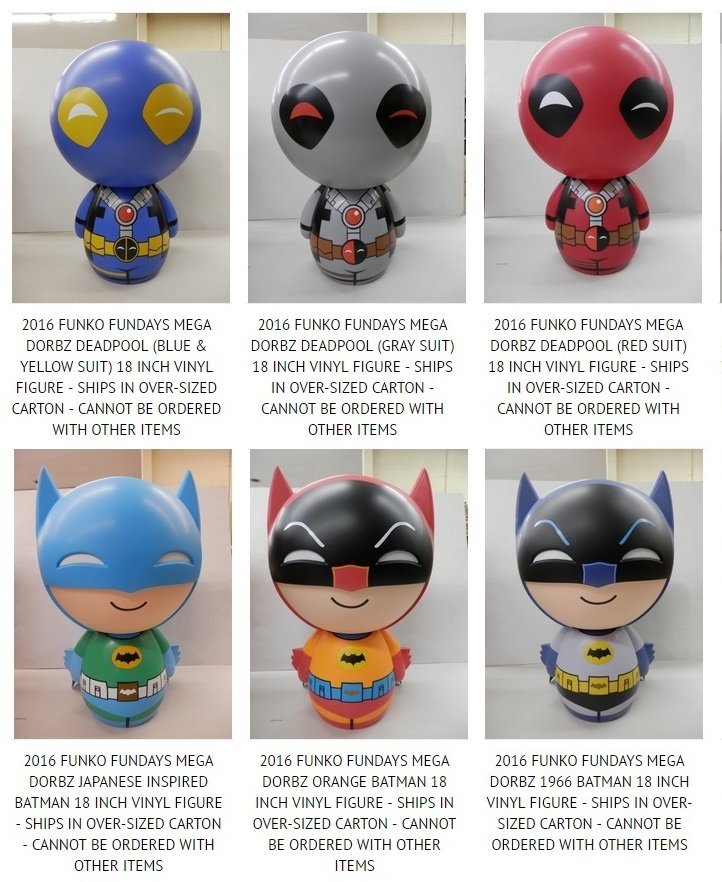 Additionally, for the 75th Anniversary, the POP UP Shop (Funko South) in San Diego was supposed to have 75 Captain America Mega Dorbz 18inch for $75 each. Because these were also damaged, only 18 were actually sold.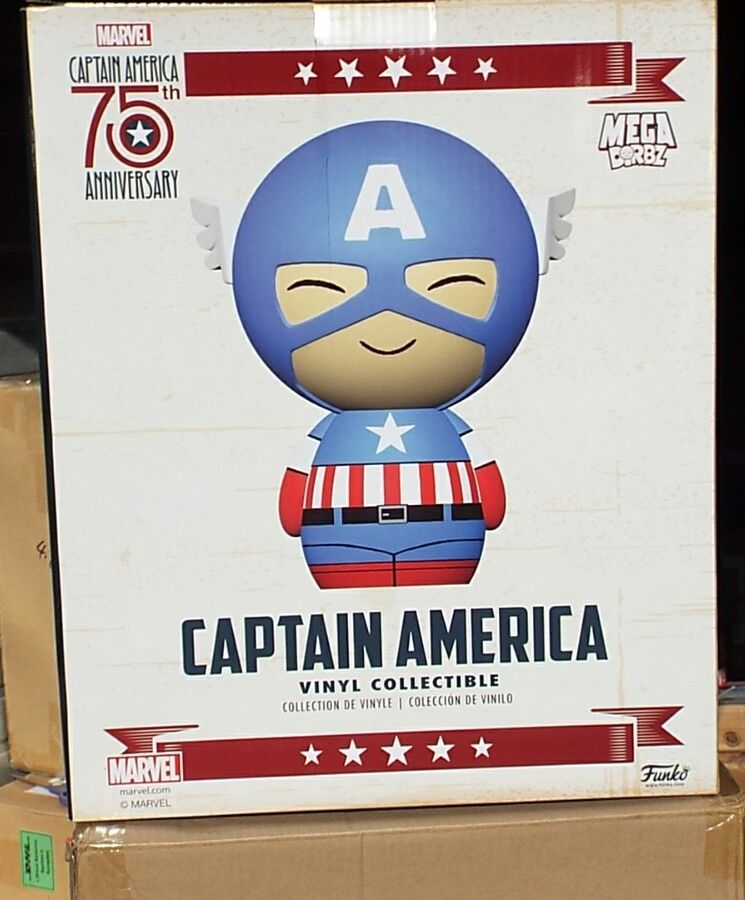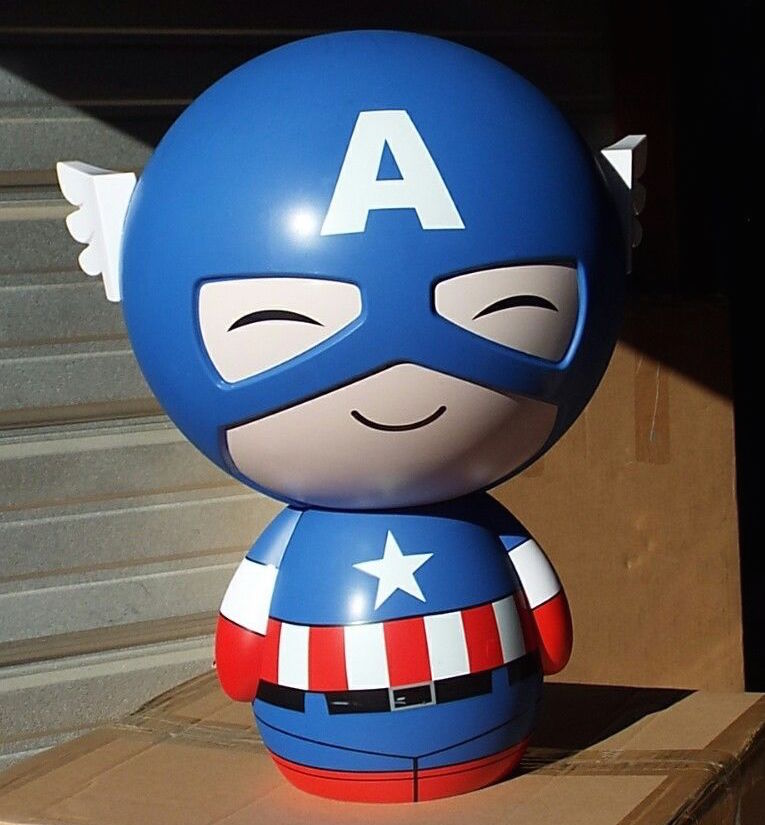 For charity, Funko also tasked a few of their artists to create unique, custom Captain America Mega Dorbz (Operation: ReDorbz!) that were
auctions off on eBay
.
A GIANT MYSTERY FUNKO BOX was delivered to my doorstep this afternoon! Lo and behold, I am beyond honored to be part of the Captain America 75th Anniversary Operation:ReDorbz Project that will be displayed during #comiccon at the #Funko camp in San Diego this summer! LOVE Cap and am thrilled to draw on this amazing super sized #Dorbz Thank you #marvel and #Funko!! #robliefeld #captainamerica
While you can find
all of them here
, the mist notable ones in our case come from two Funko Star Wars artists who took a crack at ReDorbz-ing Cap:
Reis O'Brien, Senior Product Designer and the person behind most of the concepts for Star Wars, took inspiration from one of his favorite holidays - Halloween.
Amanda, a 3D sculptor and the person behind most of the Star Wars sculpts, is an animal lover who is a proud owner of both a cat and a dog created Captain Amerowrica!
For 2017 Funko
did something similar
with Marvin the Martian Dorbz (~11½inch) and various artists including Jim Lee.
STAR WARS
The first time we officially heard the mention of the possibility of Star Wars Dorbz was in
May 2016 when Funko CEO Brian Mariotti said
:
"We're going to be doing lots of new and interesting licenses just like what we do with POP! ... The array of licenses is very diverse. You're going to see a lot of sci-fi, a lot of video games, TV shows, in addition to big motion pictures
like Star Wars movies
and DC Comics movies..." (emphasis added)
This brought a lot of excitement amongst Star Wars Funko fans. The excitement seemingly died down after months went by with no announcements and no confirmation whether these were actually ever going to happen. Many assumed that for licensing reasons this, like many other Funko ideas, was killed.
This remained the case until a
special announcement was posted via YouTube
during New York Toy Fair 2017 where Brian officially reveales that Star Wars Dorbz were finally coming and will debut at D23 (July 2017) with a Dorbz Ride and a Dorbz 3 pack, with more to follow later in the fall starting with the Disney Store exclusively.
A lot was still unclear, such as what format the Dorbz will follow given the limitations other lines had to adjust for. For example, POP! faced challenges with the Star Wars license by having to be bobble heads and needing to have a stand (in order to avoid being classified as Action Figures). However, other lines such as Hikari received waivers from other license holders like Hasbro to proceed.
The issue was somewhat cleared up when Brian
posted on the forums
stating that:
Brian@Funko wrote:They will be sold at D23 and they will NOT bobble. A true Dorbz they will be!
During Funko Funkast Ep.26 June 21st, Brian teased that his favorite Dorbz ride is the D23 Star Wars Dorbz Ride, currently sitting on his desk (~55min in).
Finally, the week before D23 the mystery first ever Dorbz were revealed:
Star Wars: Hoth Han Solo with Tauntaun Dorbz Ride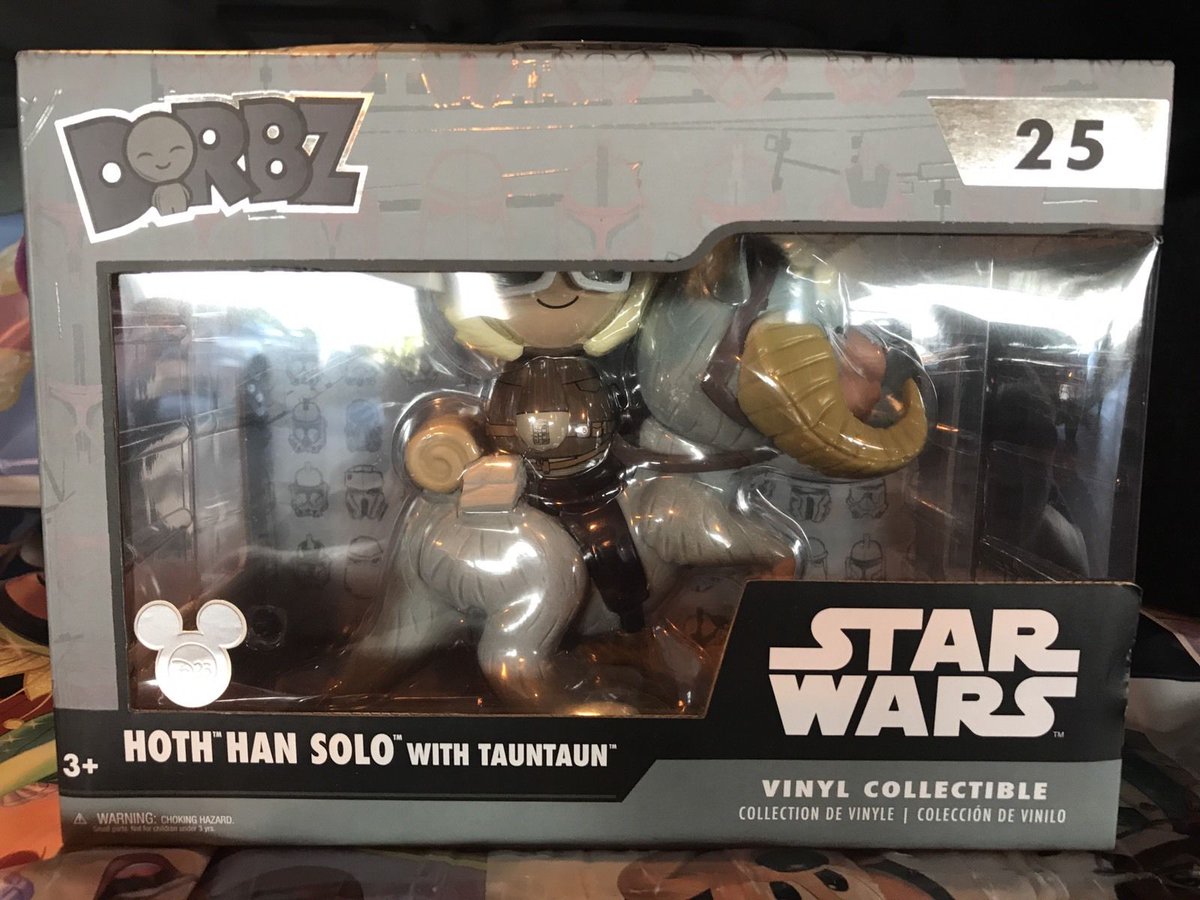 Star Wars: Cantina Dorbz 3-pack (Greedo, Walrus Man & Snaggletooth)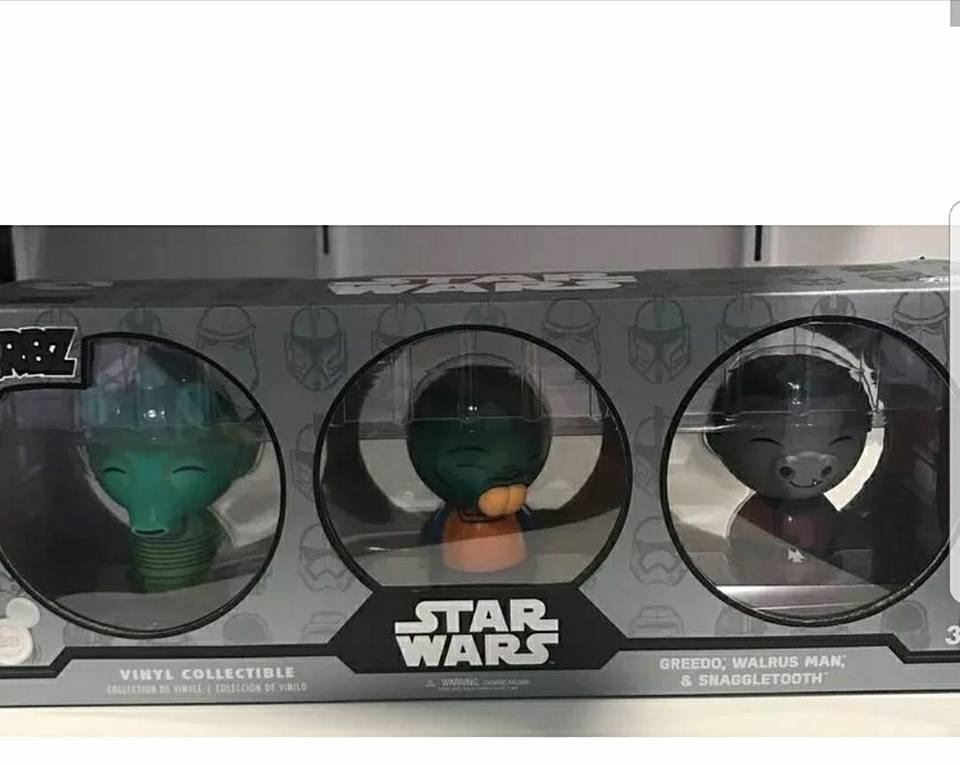 Their odd box design that consists of various troopers' helmets seems to actually have been borrowed from the D23 Star Wars 20 piece Pin Set, limited to 500 and costing $200 retail. A lot of other items from D23 Expo 2017 had the same pattern on their packaging, as well.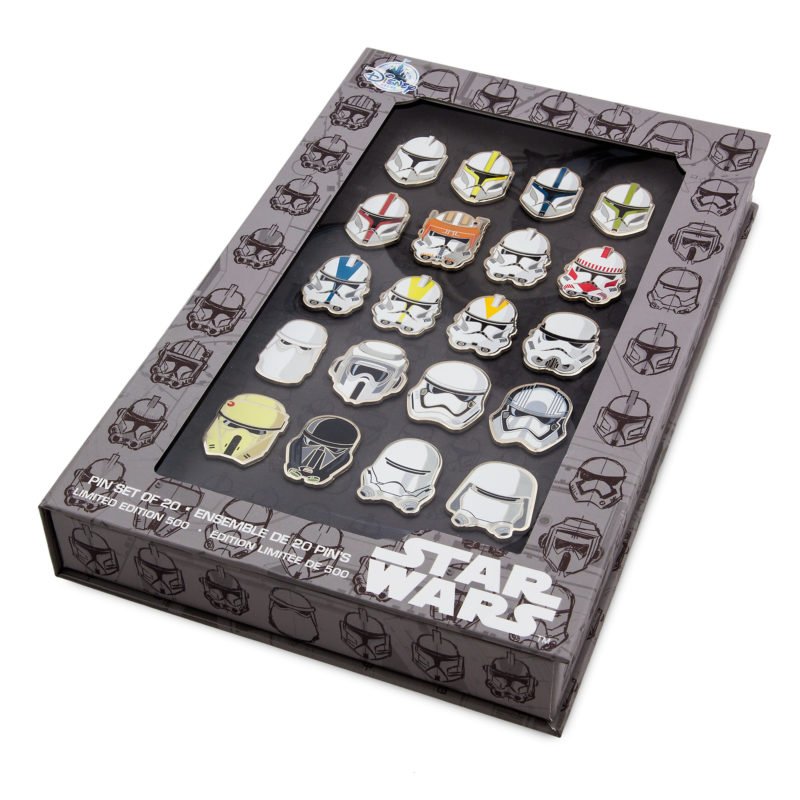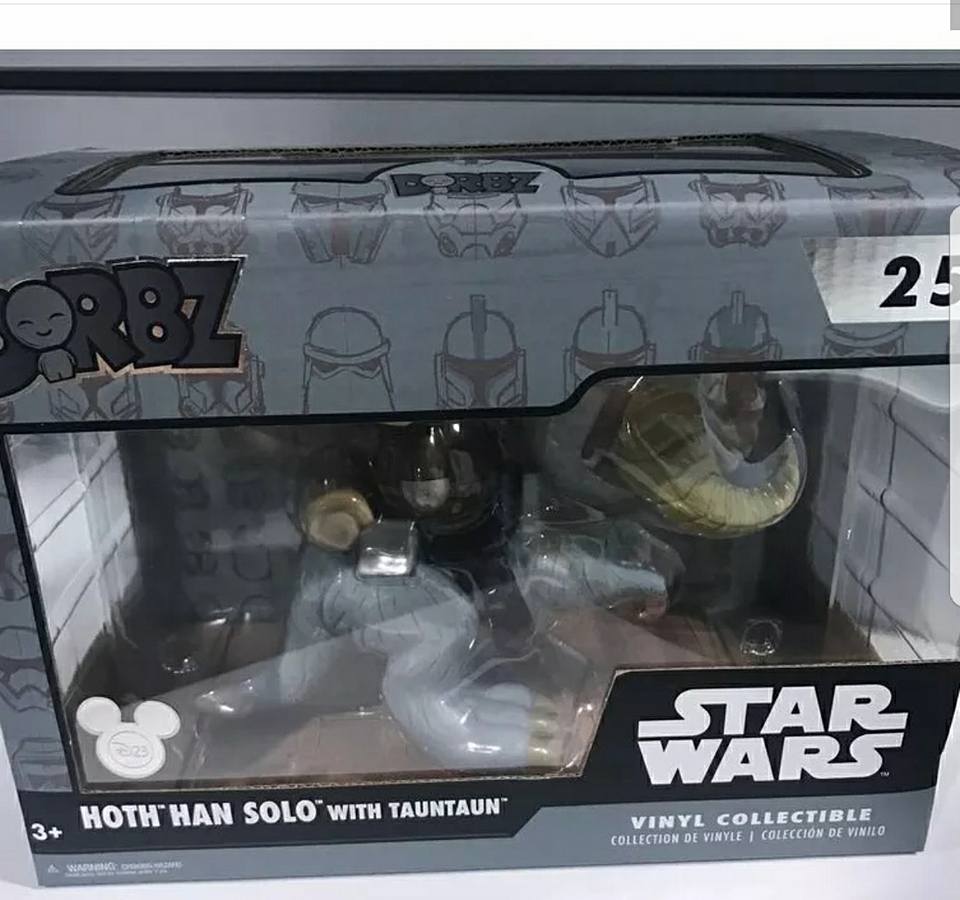 Funko actually ended up installing a giant version of the Han w/ Tauntaun Dorbz at Funko HQ
July 21st 2017 during Fundays, Brian revealed the upcoming Dorbz which included more original trilogy characters & 2 rides:
Tatooine Luke, Princess Leia, Han Solo, Chewbacca and C-3PO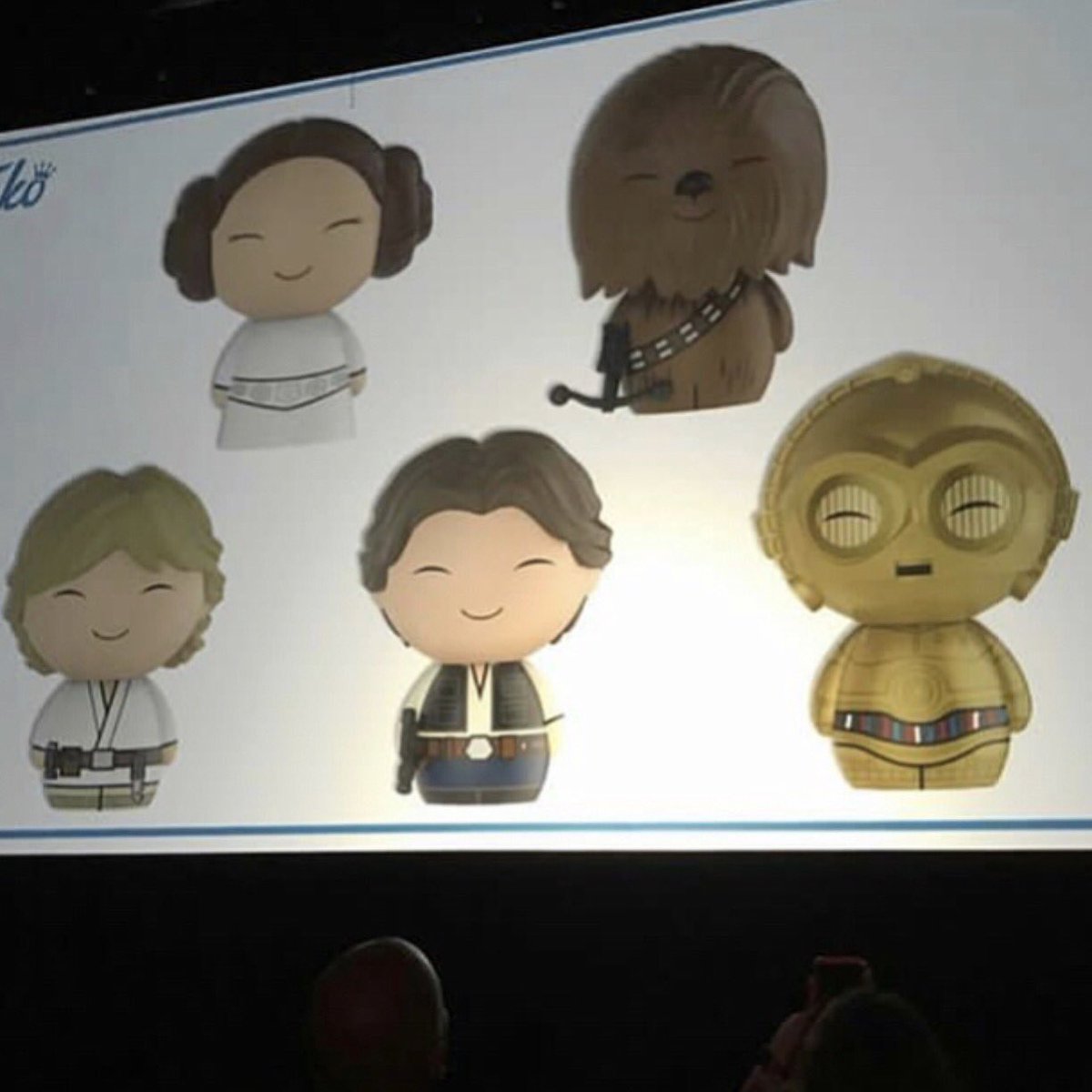 Darth Vader, Stormtrooper, Jawa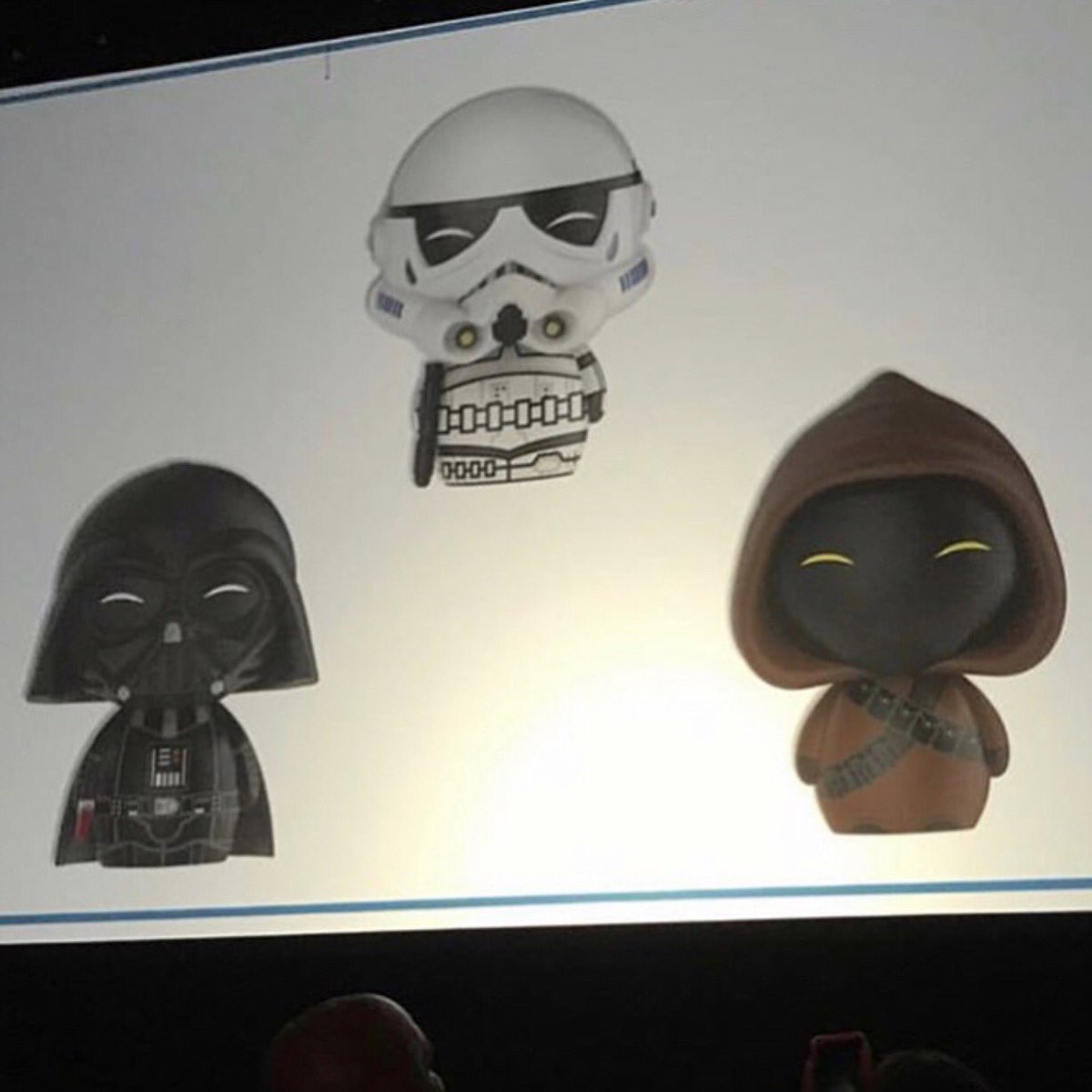 Luke with Landspeeder and Tusken Raider with Bantha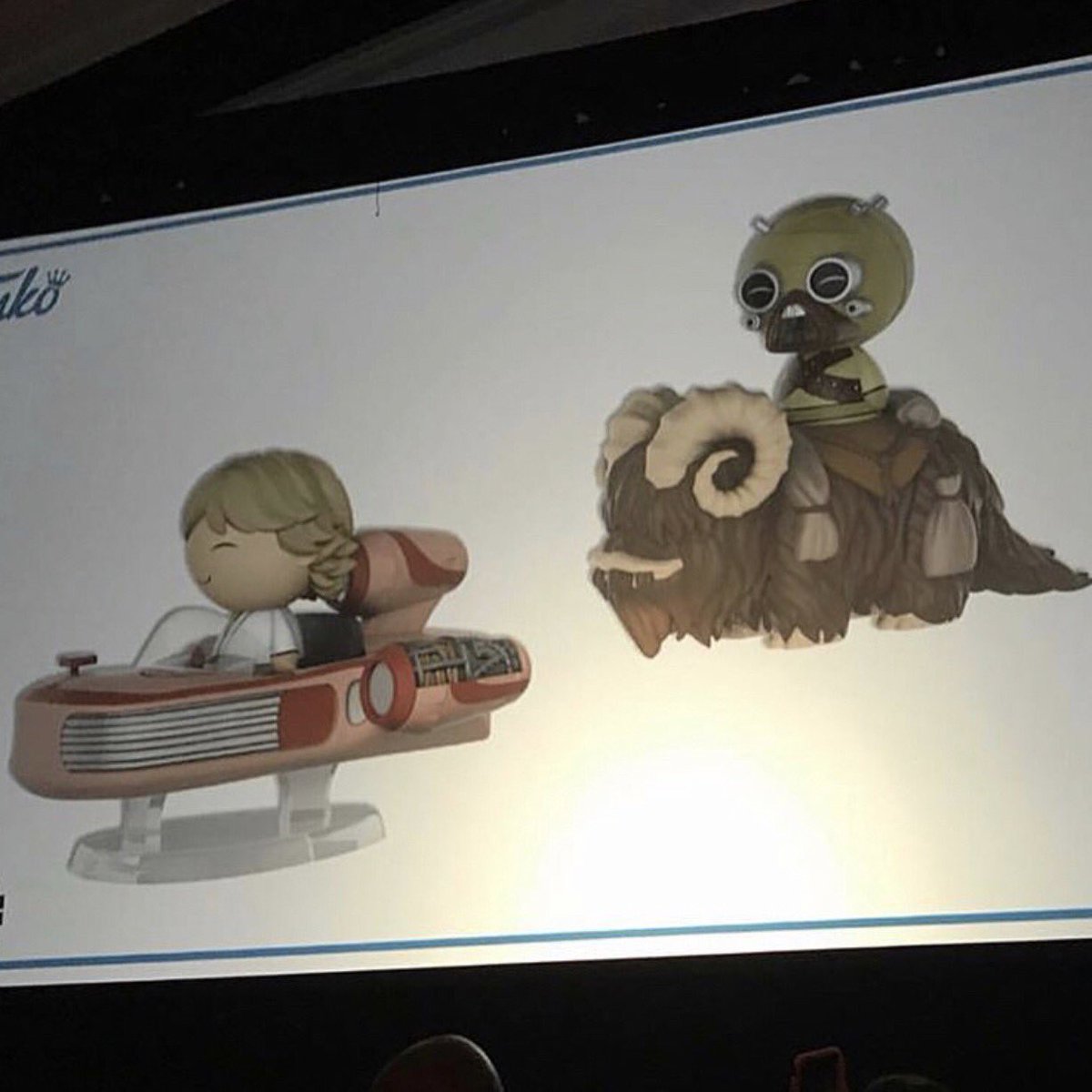 On October 27, 2017 the "regular" release Dorbz previously teased were made available for $11.95 from the Disney Store, exclusively.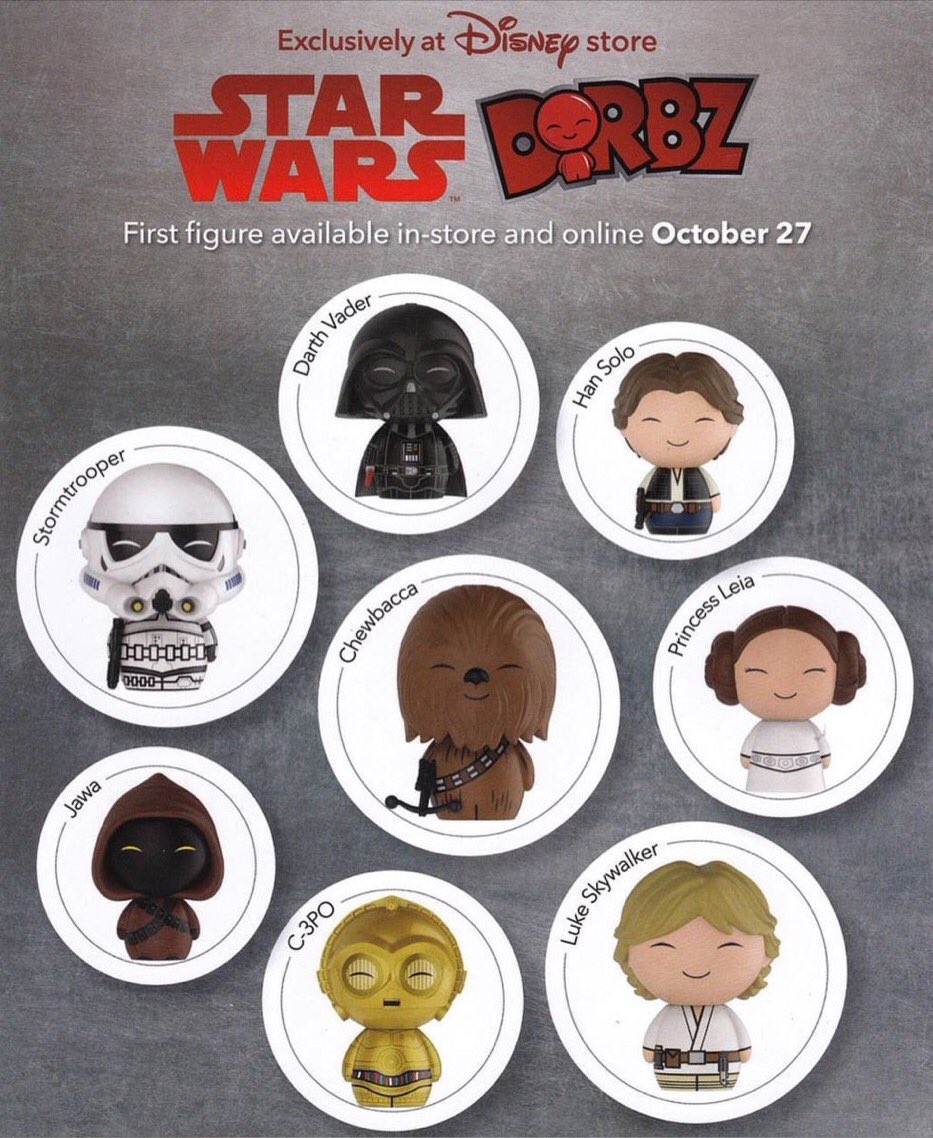 The release included the very first Star Wars Dorbz Chase - Flocked Chewbacca.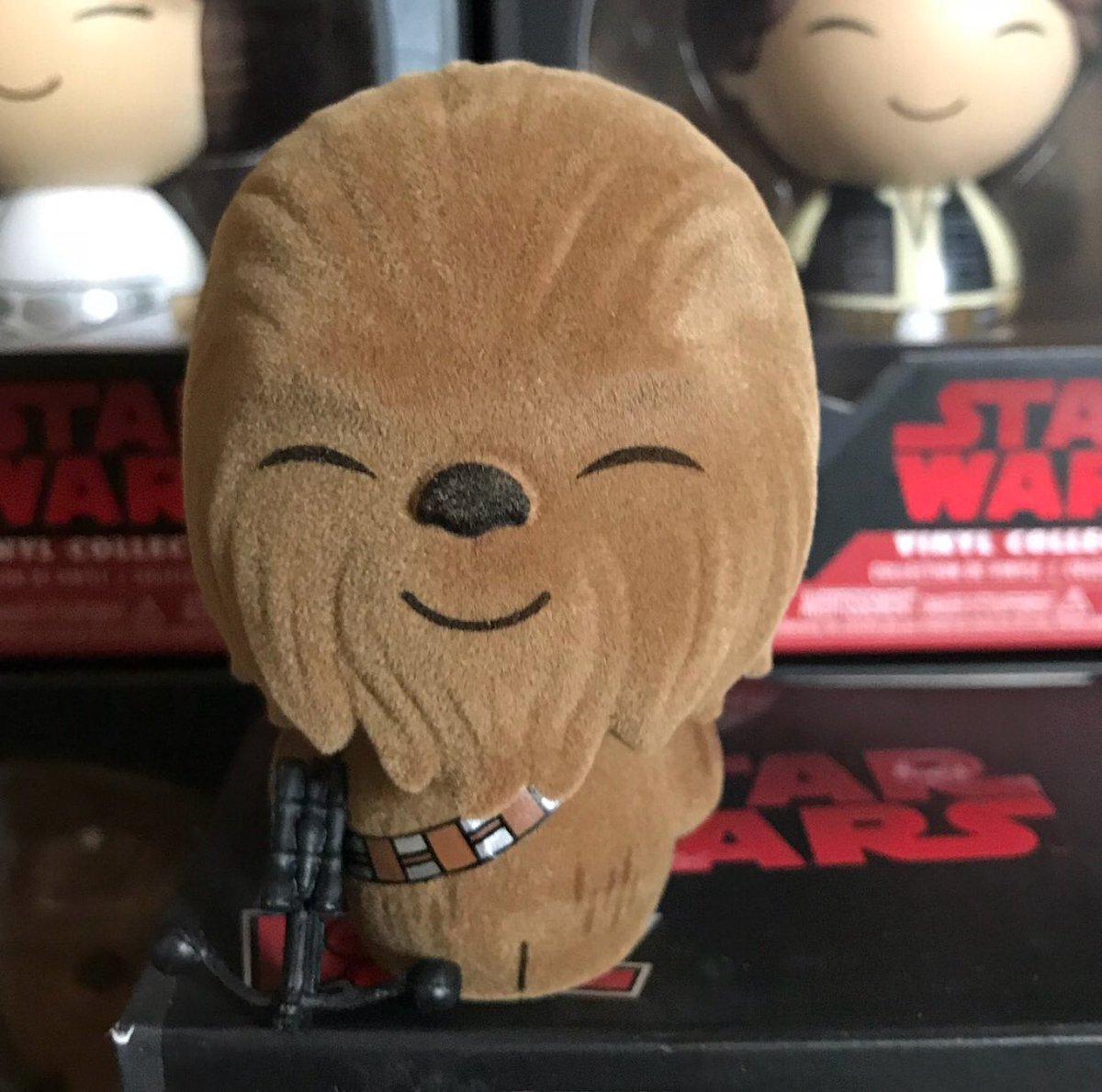 The two Star Wars Dorbz Rides from Fundays were released December 1, 2017 for $29.95 each.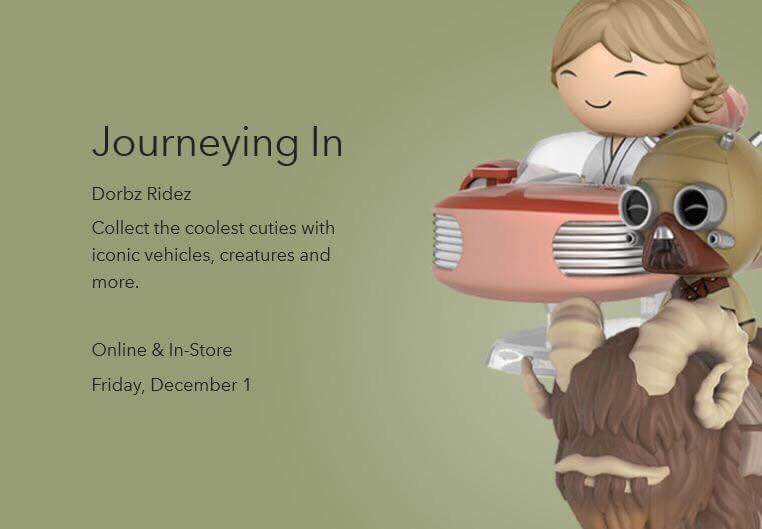 To start the year off right, Disney released a holographic version of the existing Darth Vader Dorbz, using the
Star War's line signature holo paint
, for the steep price of $16.95.
Not long after, to coincide with the release of the Solo: A Star Wars Movie, Solo Dorbz were revealed on April 9, 2018 to be released May 31st.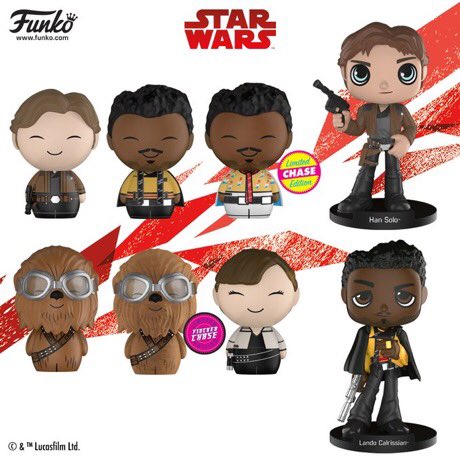 Again, the line included Chase versions. This time two which was especially interesting given how small the wave was. The two Chases included another flocked Chewie, this time with goggles, and an alternate outfit Lando.